News

695 MB
Five scenes featuring five butter-wouldn't-melt-in-my-mouth looking girls. Gosh! Looks can be deceptive!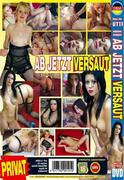 698 MB
Das macht der erste Orgasmus aus jedem Fötzchen. Nach dem ersten Sex sind diese kleinen Biester nicht mehr zu halten. Sie wollen immer mehr und mehr und mehr. Das können sie gerne haben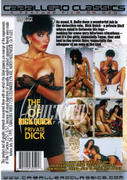 1.08 GB
Adventures Of Rick Quick Private Dick: As usual, R. Bolla does a wonderful job in the detective role, Rick Quick – a private Dick whose mind is between his legs — making for some very hilarious situations — but it's the girls, especially Topaz, that add fuel to the erotic fires; especially the whopper of an orgy at the end.


1.43 GB
Let Debbie Diamond take you back to the heyday of 80′s porn. In this classic anal porn you have a first dick perspective on hot butt hole action. Let this film take you back and make you cum in buckets. From one on one to group banging this film guaranteed an empty sack.


374 MB
Bubble Gum: What goes in hard, and comes out soft and wet?

This is a one-scene film featuring Nikki Dial getting mainly fucked doggy-style on a red
carpet on the floor in a studio. A rare scene for fans of Nikki Dial.

652 MB
In the South of France a naughty band of female cat burglars decides to rob a ritzy villa for kicks. Breaking and Entering, the girls discover a treasure trove of love toys and lingerie that proves to be a real party pleaser until the long, long arm of the law catches up with them. These gendarmes go for the gusto using their "nightsticks" to probe the girls for information. Then the owners of the villa show up and are mistaken as thieves but it really doesn't matter. They seem to enjoy "the intrusion" even more then the girls do!


691 MB
Romantic and off-beat sexual encounters, such as when a handsome gum-chewing escapee from a mental home wanders into the women's locker room, make this a truly erotic movie for all cummers.