News

2.04 GB
Nothing beats a nice big nipple on a beautiful round boob!These girls have got it and are not afraid to show it off!


763 MB
Big Big Babes 5 is tons of fun! With 1,200 pounds of action, there's more than enough of these babes to go around! The biggest and most beautiful girls fuck for you, so you can watch these mammoth gals get down and nasty, as nasty as anal! Shannon, Exoctic, Ruby and Ricciana beckon you to cum watch them in all their extra large glory! Dare you deny them?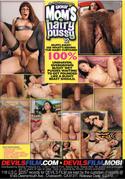 2.06 GB
All natural hairy honies guaranteed!
Muffs Away! See what's behind the hairy curtains! 100% unshaven, overgrown bushy wet pussies waiting to get pounded like a bushy beast should.


1.84 GB
Why do I want to stick my dick up some fat chick's ass? Because that fucking ass is so fucking HUGE! And any slut that loves to eat as much as they do, has got to love double helpings of non-stop sex, like I do! That's why I'm gonna butt-fuck a big… Fucking FATTY!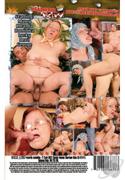 687 MB
These babes may be weathered and old, but one thing is for sure… the pink stink between their legs still gets wet and hot for probing and prodding dicks! And remember, it's just like riding a bicycle – she never forgot how to do it.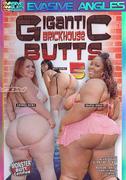 2.03 GB
Well lets C here- you want giant? Well u got it start wit Scented Kisses who has an 80 inch plus ass, haha! That's right and she wants u to C if u can handle it! Next we have Victoria, just 18 wit so much ass she can barley walk right! Plus super star Booty Licious makin music brand new ultra sexy sweet Bunny is here for the first time! She's bright white and so round so juicy and she has huge double D breasts! Plus giant Nikki-6'1″ and 240 lbs!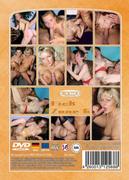 1.20 GB
Fick Zone 6 hosts a variety of amateur German women: from mature and chubby to young and tight bodies. One thing they all have in common is they know how to fuck and suck like pros! Each scene ends with a cumshot that leaves them happily drenched. This movie is red hot!


1.45 GB
You've got to be one sick motherfucker to get into this shit. So if you are, this tape's for you. We've got more fat slobs than you'll ever see at a hot dog stand. These skanks have been hit with the ugly stick not once but twice. Sounds good, doesn't it? Get help or get this tape. You sick bastards.


902 MB
Hot fat chicks take it hard!

1.55 GB
Are you ready for BBW German style. You better be cause this is going to rock your world. These bigger than life babes may have a few extra pounds but they are getting their workout today as their asses get pounded and they are down on bended knee doing their dick crunches!


2.18 GB
They are the most beautiful pornstars in Europe, but they are the biggest! These sluts have got plenty of cushion for the pushin' and our young studs have got their hands full with these horny fatties. It's not just their tits that bounce up and down when they get fucked hard – their bulging bodies shake all over as they take cock!