News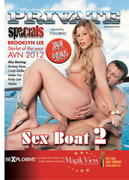 1.36 GB
These Ladies Are Getting Pounded From Stem To Stern! Brooklyn Lee Starlet Of The Year AVN 2012!

702 MB
Italian amateur fucking. Amateur film shot by ordinary people and without a condom. Ordinary people but loves sex in all its forms, as few do. Each hole is exploited, the search for pleasure stronger and more complete.


1.02 GB
Diese Familie nimmt keine Rücksicht auf Verluste, sogar das Hausmädchen kriegt ihre Ladung ab.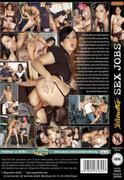 700 MB
Die Vermittler der Arbeitsagentur "Popaul" verschaffen jungen Arbeitslosen und Studenten kurzfristig bezahlte Aushilfsjobs. Ganz gleich, ob gerade irgendwo ein Gaertner, eine Krankenpflegerin, eine Sekretaerin oder auch ein Mechaniker gesucht wird – hier ist man stets gut bestueckt. Dass den jungen Aushilfen dabei von ihren Arbeitgeberinnen und Arbeitgebern auch schon mal etwas mehr abverlangt wird, macht die Jobs zu einem spannenden und vergnueglichen Erlebnis. Da muss der Gaertner die Schaufel schon mal aus der Hand legen und stattdessen seine harte Wurzel im feuchten Loch der Chefin versenken. Aber wir wollen hier nicht zu viel verraten, lassen Sie sich doch einfach ueberraschen …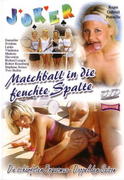 746 MB
Eine heisse Clique Schnecken träumt davon, bei einem Grand Slam Turnier eine gute Nummer zu machen.

1.36 GB
These european sluts want it all, and they'll do anything to get it! Watch as they fuck and suck like never before; you're guaranteed to love it!

2.04 GB
Ohne Perversion, 4 Stunden der besten Momente!