News

957 MB
The lovely Thea believes in the power of the stars. To learn more about money, love and happiness to know Thea uses the clairvoyant Madame Ashai. This predicts a amuröses her adventure and a huge windfall to boot. But the naive Thea has no idea what she has since admitted, because Madam Ashai actually has psychic powers which she uses but not for the benefit of the people. The Psychic pushes young women into a devilish maelstrom of sex and seduction for her soul to the devil for sale …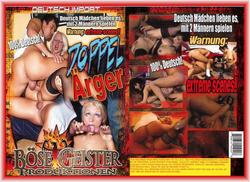 1.18 GB
Watch horny some harlots offer up their pussies and asses for serious hardcore screwing!


1.85 GB
Hart, versaut und total geil! Aische Pervers, bei ihr ist der Name Programm!
Keine andere Amateurin hat für so viel Aufsehen gesorgt wie sie. Ob als willenlose Spermatoilette, Anal benutzbare Partyschlampe, gierige Pissnutte oder mit einem Liter Milch im Magen beim Extrem Deepthroaten… So krass ist nur Aische!


1.85 GB
Witness the greatest moments of Outdoor and Publicsex and be there when the legendary Aische invents the Spermwalk and is the first one, which shoots in the middle of the Munich Oktoberfest an amateur porn. She goes wild at the Love Parade, fucks an anal plug at the Frankfurter main station in front of spectators and strangers and finally fucks in Hollywood, where, after a hard ass fucking, she walks full with sperm on the Walk of Fame finally which will get her to the state as amateur sex legend…

1.36 GB
Wenn der Mann zu Hause nicht mehr kann,dann…

1.36 GB
Wenn das die Oma erfährt

915 MB
Erleben Sie den US-Star "Carolyn Monroe" in einer aussergewoehnlichen Magmafilm Produktion. Sehen Sie, wie Herr Doktor und seine geilen Schwestern ihre Patientinnen und Patienten nach allen Regeln der Kunst verarzten und zwar in versautester Manier. Lesbisch, Anal und Doppel gehoeren in der "Titten Praxis" zum Standardprogramm. Kein Wunder, dass hier niemand unbefriedigt nach Hause geht.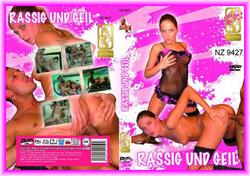 1.63 GB
How much can one pussy take? With an opening the size of something great, who knows! These naturally curved freaks are doing it for the hell of it. They aren't taking no for an answer when it comes to a great fuck.
Cock by cock they explore some of the best cases of uncut or cut cocks for the best lay ever in this XXX gem. Packed full of oral, anal and pussy plundering, this Euro import is one hardcore fuckfest you don't want to miss?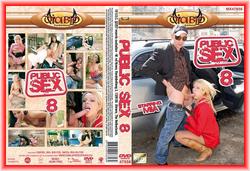 1.39 GB
"Public Sex" from Diablo Productions is just what the title explains. See six hot horny girls give themselves up in places where anyone and everyone could see it happening.
Cock riding next to highways, horse tracks, on a swing set, etc… Each encounter takes you to at least three completely different areas, and the girls just can't get enough of it!