News

1.85 GB
These young girls want to come to our studio and make a debut in their first porn movie. Whether is masturbating or getting fucked, these teen sluts seems happy to make it at the camera:
5 hours non stop of hardcore casting. 100% Amateur – Guaranteed.


1.36 GB
Anfängerinnen auf dem Weg zum Pornostar…

1.54 GB
Fire your guns! The sister are that damn nasty but oh so sweet, the uncle can't resist and fucks them both. In fact, everbody is sex crazy and lives out all sexual fantasies, without any rules!

1.16 GB
Real hot boob-wonders just know how to act on the run for hard cocks. When these cute beasts let their milk-hills dance the throbbing dicks are almost jumping from the pants themselves just to get comforted the dirty hot-way by super wet pussies and soft shaking honey-melons! This is just the hot way real boob fans love it!


1.36 GB
Unsere gute alte Nicole ist unsere treueste Hardcore-DarstelIerin seit es MMV gibt. Höchste Zeit ihr ein eigenes BEST OF zu widmen. Sie war bereits aIs junge MILF ein heißer Star und jetzt aIs reife Dame geiIer unterwegs aIs je zuvor. Härtesten Arschfick, Suff-Szenen, Tittenfick-EinIagen und die weltberühmte Eier-Szene haben wir für euch zu einem Welt-Hit komponiert. Ein Must-Have für Fans der aIten SchuIe.

957 MB
The lovely Thea believes in the power of the stars. To learn more about money, love and happiness to know Thea uses the clairvoyant Madame Ashai. This predicts a amuröses her adventure and a huge windfall to boot. But the naive Thea has no idea what she has since admitted, because Madam Ashai actually has psychic powers which she uses but not for the benefit of the people. The Psychic pushes young women into a devilish maelstrom of sex and seduction for her soul to the devil for sale …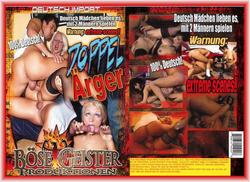 1.18 GB
Watch horny some harlots offer up their pussies and asses for serious hardcore screwing!


1.85 GB
Hart, versaut und total geil! Aische Pervers, bei ihr ist der Name Programm!
Keine andere Amateurin hat für so viel Aufsehen gesorgt wie sie. Ob als willenlose Spermatoilette, Anal benutzbare Partyschlampe, gierige Pissnutte oder mit einem Liter Milch im Magen beim Extrem Deepthroaten… So krass ist nur Aische!


1.85 GB
Witness the greatest moments of Outdoor and Publicsex and be there when the legendary Aische invents the Spermwalk and is the first one, which shoots in the middle of the Munich Oktoberfest an amateur porn. She goes wild at the Love Parade, fucks an anal plug at the Frankfurter main station in front of spectators and strangers and finally fucks in Hollywood, where, after a hard ass fucking, she walks full with sperm on the Walk of Fame finally which will get her to the state as amateur sex legend…