News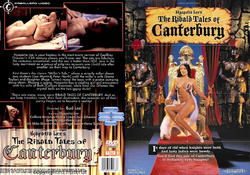 1.22 GB
In Days of Old When Knights Were Bold, and Lusty Ladies Were Bawdy… You'll Find This Tale of Canterbury is Definitely Very Naughty!


803 MB
Clips from some of Shauna Grant best XXX performances.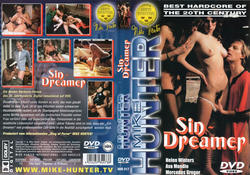 931 MB
Dieser Mann Träumt seine Sünden so echt das man glaubt da bei zusein, egal ob er das Vötzchen seiner schwarzen Haushaltshilfe rasiert, um ihr Champagner hineinzuspritzen, seine Nichte zusammen mit der lesbischen Freundin seiner Frau verführt oder auf Superpartys von Chinesinnen in die asiatischen Liebeskunst eingeführt wird diese Träume sind so real das der Sin-Dreamer von professionellen Call-Cirls in die Realität zurückholt werden muss.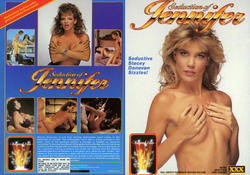 1.01 GB
Stacey Donovan is just one sizzling seductress you'll enjoy in the Seduction of Jennifer. Her enthusiastic romp with a young box-boy in the back room of the produce section is enough to freshen up anyone's cucumber! Fabulous Erica Boyer is the seductive bartender who can serve up a drink and then herself with incredible style and energy. The way she devours her customer's aching problems has made her famous! And the shapely sophisticated Ronnie Dickson is a secretary who performs her 'duties' with pleasure. She looks great on a desk with her skirt hiked up to reveal her pantiless assets! But the buxom Keisha as Jennifer is the ultimate seductress! Her shapely body and mammoth breasts will convince you that she is conducting the sex-packed Seduction of Jennifer!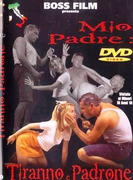 794 MB
Un padre che ama troppo le proprie figlie… al punto di incularle!
A father who loves too much the own daughters… at the point of buggering them!


651 MB
Suite geniale dont le succes fut tout aussi triomphal lors de sa sortie dans les salles Alpha France. La sublime rencontre de la fabuleuse beaute de Brigitte Lahaie et de la fascinante perversite de Serena dans leurs roles respectifs de veuves perverses et insatiables


699 MB
3 femmes mûres recherchent le bonheur auprès d'hommes de la campagne. Mais ces derniers des plus rustiques sont très portés sur le sexe et n'hésitent pas à demander à ces charmantes femmes de montrer tous leurs talents. S'en suivront de bonnes parties de baise ou chacune pourra apprécier la vigueur de ces campagnards.


1.66 GB
Asian poontang was a rare treat in 1970′s films and we're excited to bring you this classic film full of hot Asian women.
An extremely sexy girl takes the big cock of a scruffy drifter in Hong Kong Dong. A smiling Asian sex pot is plugged by a young Joey Silvera in China Girl. Also included are 2 rare underground Japanese XXX loops from the Geisha Love series. John Holmes packs all of his meat into little Asian snatch in multiple scenes!


699 MB
Max Casanova, le casteur fou, a trouvé de nouvelles candidates au gang bang !