News

806 MB
Sharon (Juliet Anderson) is the dreamer. Her dream begins with a cock-tale party where she entertains more than a dozen of her friends in a sensual way. Her husband is a young and handsome stud named Andrew, who has a perpetual hard-on for her. You'll LOVE to see what happens when Sharon wakes up!


700 MB
The plot of Big Hair Romp is so well-hidden that a gratuitous voice-over was inserted near the beginning just to provide the illusion of a plot for those of us boorish enough to need one in a porno film: two ex-cons, Stick and Spade, pick up (or get picked up by) three pretty girls, and the voice-over tells us that the two guys just did ten years in the slammer for fraud — no doubt they're the producers of this flick — and that the girls are "budding actresses from good families."


587 MB
Who says size isn`t important? Certainly not the men who lust over women with big breasts! Certainly not the women whose mouths water over men with elephantine endowments! Convinced that bigger is better, they proceed to prove it by using their physical dimensions to best advantage. Bigger The Better movie Here`s a busty, c*cky videobook of records in explicit and detailed action that will have you panting with excitement.


700 MB
One of the most rough and ready of all the 80s porno strumpets, Patti Petite blazed her way through the hardcore ranks with a string of fiery performances in the middle of the decade. A thin and rangy woman, Patti was a tenacious sexual athlete who always brought tons of full-throttle energy to her on-screen sexing.


827 MB
She's cute, she's cuddly, and given the nick-name 'Super Vixen' Erica Boyer is one of America's favorite sexual fireballs. Born in the deep South to extremely strict parents, sex was strictly forbidden. In this steaming hot video you'll witness the sexual outburst of the buxom Boyer taking on a bevy of dudes and dudettes in her never-ending search for sexual abandon.


838 MB
A full-breasted blonde bombshell with one of the most mouthwatering bods in the business, Erica Boyer was without a doubt one of the most popular and alluring starlets of the 80s porno scene.


431 MB
Two men enter a fast food place. The owner asks them about a mysterious matter. After some considerations, one of the two guys accepts to tell the story. Here starts a long flashback: the two men are in a terrace, next to a lake, and one is telling the other a story.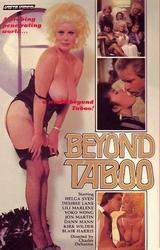 791 MB
Helga Sven and the rest of the cast did a fantastic job in the movie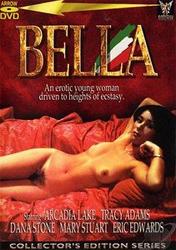 700 MB
Bella is the story of a very passionate young woman. Her fantasies are wild but reality is wilder. Unable to control her desires, she falls madly in love with her mother's lover. Bella's fantasies will become your erotic reality! Don't miss this sensual XXX import from Italy.