News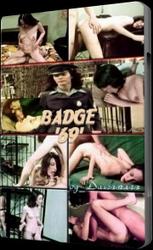 507 MB
The Private Life of a LADY COP

783 MB
When two hot-to-trot dolls throw a bachelorette party for their favorite gal pal, the resulting action is anything but respectable. With the help of a professional stud service, they give the bride-to-be a pre-wedding blow out that would cause any righteous groom to fume. Here comes the bride starring a young Bunny Bleu with Ron Jeremy and more!


967 MB
This is an action-packed collection of scenes where Classic XXX Superstars show you their secret lust.

700 MB
The door (a backdoor) opens just a crack, inside we hear the most sensual actress in film, Ginger Lynn, say, "bottoms up, let the Summer Party begin." Then bursting onto your screen comes the most beautiful sight in the world, a most worthy diversion for these hot, hot nights… 'Backdoor Summer'! Gathered together for a celebration of the annual Rites of the Planet Uranus, are a galaxy of backdoor stars — Ginger Lynn, Brittany Stryker, Tiffany Storm, Patti Petite, Little Oral Annie, Dana Lynn, Keli Richards and so many more. If you like the "Darkside of Sex" then you are in for a real party. Join the fun, watch 'Backdoor Summer' with someone you would love to love. It's hot! It's summer. You will burn with the passions of pleasure when you slide this tape into the deep darkness of your video machine. Let the summer begin with the now famous words "bottoms up" for a … 'Backdoor Summer'.


425 MB
They're back! The gang that exposed the dark side of the wedding, the bottom of the brides now is here to show you how to acheive an open marriage. The director of Honeymoon Ranch, Mr. Thaddeus (Robert Bullock) has assembled another fine staff (Nina Hartley, Ray Victory, Nina de Ponca) to instruct the students in the analmentary art of backdoor sex. After a year of marriage, Stan (Frank James) and Sally (Dana Lynn) have drifted away from the romantic backside adventures that made their marriage so exciting. Their sexually liberated new neighbors (Peter North and Tiffanie Storm) express the same problems. The solution, obvious, a trip to Honeymoon Ranch for a "rear refresher" course! Times have changed yet the crack staff at the Ranch will still take "butts" for an answer.


698 MB
Alex de Renzy (FEMMES DE SADE, PRETTY PEACHES) was one of the greatest directors of adult films ever, his career starting in the late 60′s and preceeding well into the 90′s. So saying that BABY FACE, stands as his crowning achievement is no small praise. This ranks as one skinflick that truly has it all, a complete storyline, fine production, and a couple of decent acting performances and some of the hottest sex scenes ever assembled in a single movie.


600 MB
This is the porn debut of Veri Knotty. The movie is a collection of
solo masturbation scenes by each lady. The first masturbation scene is of
Vanessa Del Rio on a bed with a huge dildo. Later, it's Serena's turn in the
bedroom to masturbate with her hands. Each classic lady has an extended
masturbation scene.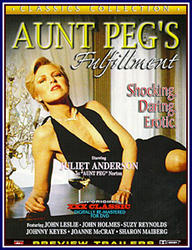 735 MB
Peg Norton, a sexy, high powered Hollywood producer, invites her niece Sheila to visit her this summer, and learn all about "inside Hollywood", and what a lesson! It is a searing, shattering expose of the elegant seaminess of a corrupt film world. Every sexual escapade imaginable to the human (and some say, inhuman) mind is displayed to the wide-eyed young and incredibly desirable teenager. From poolside orgies to the masterful seduction by a famed Italian film director, Shiela receives an erotic tour-de-erotique never experienced by any of her Midwestern classmates, nor, indeed, by most people anywhere. Aunt Peg, an unforgettable erotic experience.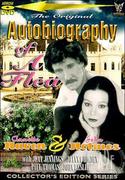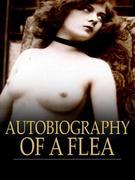 695 MB
In 1810, a flea narrates the goings-on it sees through the eyes of a young teenage girl whose life is controlled by a lusty priest in league with her unscrupulous uncle.

584 MB
It was at a very early age that Adrienne first realized that she could excite men. From that day forward, she kept her most intimate thoughts and salacious experience in a locked diary. Now after many years and many lovers, she's opening that diary just for you.