News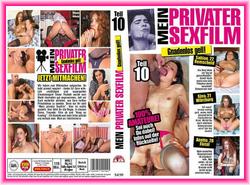 1.36 GB
Wir haben zum Mitmachen aufgerufen, Ihr habt prompt reagiert – danke für Eure wirklich unzähligen und supergeilen Einsendungen! Unser Produkt wurde vom Markt dermaßen gut angenommen, dass wir Euch weiterhin aufrufen, uns Eure heißen Privatvideos zu senden. Denn nur Ihr seid "Mein privater Sexfilm". Hier ist nichts gestellt, hier führt Ihr die Regie. In diesem Sinne, Freunde: Film ab und "Keep on Fucking".


1.36 GB
Wenn Mama Lust auf Arschfickerei bekommt, dann…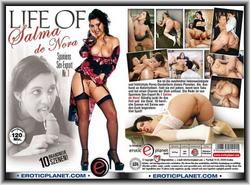 1.36 GB
Sie ist die zweifelsfrei liebenswürdigste und fröhlichste Porno-Darstellerin dieses Planeten. Als Ausbund an Natürlichkeit, fickt sie mit jedem, kennt kein Tabu und hat einen Charme der Dich umhaut. Die Rede ist von Spaniens Sex-Export Nr.1 Salma de Nora! Ständig juckt ihr das Fell und die Dose. 10 herrliche Szenen mit Salma werden Euch begeistern. Viel Spaß!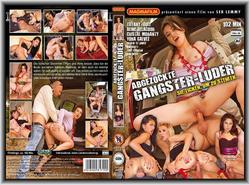 911 MB
Die huebschen Diebinnen Tiffany und Aline wissen, dass Ian die Beute aus einem frueheren Raubzug, an dem auch sie beteiligt waren, fuer sich alleine einsacken will. Das wollen sie ihm natuerlich vermiesen und schaffen es insbesondere Dank ihres abenteuerlichen Einsatzes ihrer geilen Koerper …


1.21 GB
The plot is 100 girls working on guys in various teases. Girls 1, 2 and 100 are the main characters in this flick with 1 and 2 instigating the action and 100 finishing it off. The girls are average to good looking and most of them have great tits. All are wearing matching black tube tops (bands?) and pull them down during their turn. The last scene is the best with all the girls completely naked and bending over to pull their ass cheeks apart for a full asshole and pussy view. If you love seeing tons of girls you can't go wrong with this!!!


700 MB
Die Chefin hat´s nicht leicht. Vivian Schmitt kämpft ums Überleben. Ihre Kneipe macht nicht genügend Umsatz. Mehr Gäste müssen kommen. Sie kann kaum noch ihre Mitarbeiter bezahlen. Was Tun? Gemeinsam wird eine Attraktion gesucht, um den Laden wieder in Schwung zu bringen.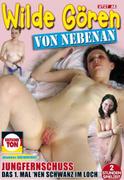 1.17 GB
Geile Küken spreizen ihre Beine und präsentieren ihr glattrasierten Pfläumchen. Welcher Schwanz könnte da schon widerstehen? – Und warum auch? Die Girls knabbern und saugen an den Kolben und wenn sie prall sind und in die Höhe schießen, wird aufgesessen. Beim wilden Fotzenrodeo geben sie alles, aber wenn der Schwanz kurz vorm Abschuss steht muss er die köstliche Mösen-Höhle verlassen und wird im zarten Teenie-Mund versenkt. Den leckeren Fick-Saft lassen sich die Gören nämlich nicht entgehen und sie schlucken jedes Tröpfchen….