News

454 MB
This is one in the Golden Age of Porn series. The Golden Age of Porn refers to a period in the
history of pornography, approximately from the early 1970s to the late 1980s. The period is idealized
as a time in history where difficult to treat STDs had not achieved wide public notice. This freedom
was ostensibly reflected in the porn industry with adult movies and adult magazines approaching
the mainstream and becoming increasingly visible.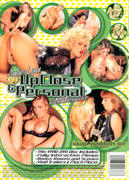 466 MB
Amber Lynn, like never before. Super sizzling sex action with one of the most beautiful babes in hardcore.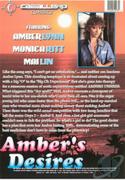 391 MB
She Just Can't Get Enough! Amber Lynn is sooo sexually frustrated (just play along) that she's going to a therapist to work things out. Through her sessions, we learn of a stream of steamy sexual encounters including a quick but dazzling dalliance with a young hot rod and a smoking three-way with two BIG guys. Things culminate with a wonderful lesbian scene between Amber and the therapist. A breech of professional ethics? Maybe, but who cares.


580 MB
There is absolutely no need to worry about the upcoming SNATCH ATTACK destroying property or self. Well…maybe your cock will burst when you watch this video. Have you had some pussy today? Tight hot pussies… wild and wanton. These hot starlets squirming in ecstasy are willing to take it in every single hole because they just cannot get enough of that man-love! It's pussy, man!

1.35 GB
Amber Lynn, Superstar with style, is the horniest Stepmother of all time. Jordan Blue is so pretty Looks just like Jenna and has suck a good pussy! Stepmother Cameron is sos freak 40 something and her body is unbelievable …and so horny! Plus the wild Jennifer Steele is the horniest mother you've ever seen!Plus Gina Rome!