News

1.36 GB
Bei den Luders ist immer was los. Es gibt viel zu tun auf dem Schrottplatz. Es müssen dicke Kolben geblasen werden, und viele Löcher gestopft werden. Die Kunden freuts!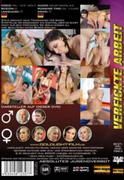 1.46 GB
Steve braucht neue Tänzerinnen für seinen Strip-Club. Er organisiert ein Casting, aber es bleibt nicht nur beim vortanzen. Die Girls müssen all ihre Qualitäten unter Beweis stellen.


692 MB
FM Video presents I Miei Caldo Umori, a tale of a mistress who runs a vacation getaway for those seeking to have all their sexual dreams and desires fulfilled! A place where every man and woman gets the satisfaction they've been wanting. All ending in one amazing orgy scene! Don't miss out!