News

635 MB
All actions occur in the thrown warehouse. The guy in a rubber mask and glasses fucks two perverted girls.


862 MB
The insatiable Kore Goddess is back again at Dr. Art's Bizarre Practice in search of some of that medicine that only he can deliver. Dr. Art deals with Kore Goddess once again but during his vacation his protege Dr. Vallery steps in to deal with a patient who needs immediate attention. Dr. Art tames the wild beast in Kore and then later his most bizarre treatment as he puts a mask on Kore and punishes her huge tits in an effort to cure her back pain! Dr Vallery treats Alexxxis Allure's complaint with an orgasm and a spin on her Sybian. More bizarre treatments for the next time you visit this practice.


1.34 GB
Hot girls get served natural warm Champaign love it! This move is packed with extreme hardcore action.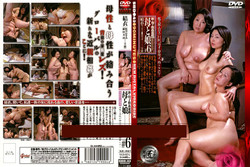 688 MB
Mitsu Kinuta, Kasumi Fubuki, Misa Yui… These MILFs aren't typically known for lesbian release, which is so awesome. Young lesbian lovers are excellent, but so are dried old babes who still love licking the kitten like they were new to the sex game. Everything you would expect from a lesbian release is here in perfect style and form; group sex, exhibitionist fun, pussy licking, and pussy pleasing.

802 MB
It's a traditional Japanese bondage piece in the very core of the word.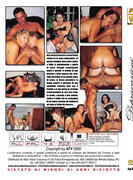 1.31 GB
Meet a family whose idea of ​​sex is different from most people's. There is no regret or remorse. Everything is permitted plus a little more … All fucking with everyone, regardless of age or family relationship. Authentic Italian passion!