News

1.34 GB
Hot girls get served natural warm Champaign love it! This move is packed with extreme hardcore action.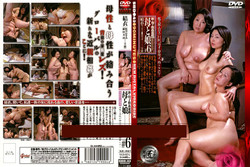 688 MB
Mitsu Kinuta, Kasumi Fubuki, Misa Yui… These MILFs aren't typically known for lesbian release, which is so awesome. Young lesbian lovers are excellent, but so are dried old babes who still love licking the kitten like they were new to the sex game. Everything you would expect from a lesbian release is here in perfect style and form; group sex, exhibitionist fun, pussy licking, and pussy pleasing.

802 MB
It's a traditional Japanese bondage piece in the very core of the word.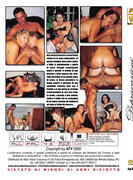 1.31 GB
Meet a family whose idea of ​​sex is different from most people's. There is no regret or remorse. Everything is permitted plus a little more … All fucking with everyone, regardless of age or family relationship. Authentic Italian passion!


807 MB
Spread your cheeks boys, cuz the ass Lady is coming. She's got vibrators and prostrate massagers from the future in her bag. The is how a professional femdom Queen does it. Within minutes she has her sissies on their backs and a gloved finger up their asses. She then proceeds to shove everything but the kitchen sink up their asses plus gives them a handjob and lastly the strap-on. Any normal guy would've squirted about 1/2 dozen times but these losers can't seem to do anything but lay there with their broken dicks and bawl and squeal like babies. This Queen is sexy and shapely but talks and laughs constantly. Her verbal humiliation must be so effective that the sissies can't cum or something.
Anyway this video would get a higher rating if the man actually managed to have functional weiners. Pity the fool who pays for a session with this dominatrix and then can't cum. Oh well, the memory of her will probably keep him in masturbatory bliss for weeks.

652 MB
The only thing bizarre about this swinger's club is that it's simply not possible for this many amazingly gorgeous and unabashedly promiscuous women to married to such a string of random losers. Unless of course you believe that penis length is the only thing Japanese woman care about (and for all we know about the national average in size, it might be). Very hot ladies in very good sex scenes.