News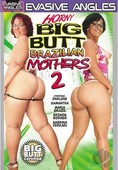 1.35 GB
Holy shit people…this movie is one of a kind…I ain't never seen anything like this before.
I mean there are fat girls actually working out in some of the skimpiest workout gear breakin
a sweat, and getting broken into too!!!


3.452 GB
6 big ass Brazilian butt scenes!

700 MB
Girls get abducted and thrown into a prison to be sold for sex… lot's of (sometimes really hard) lesbianism and general sex happens ….random nudity… great dialogue…. great dubbing… girls escape… fucks up… basically, this is sleaze at it's finest!


699 MB
Escrito a partir de fatos reais, este filme mostra com total realismo a história vivida e relatada por Dalva de Salvador-BA. São cenas impressionantes! É de arrepiar! Sem sombra de dúvidas, o filme mais polêmico do ano.
1.11 GB
899 MB
1.15 GB
1.21 GB
752 MB