News

790 MB
A porn musical based on the classic.

760 MB
Don't touch your dick irritates me
A famous sexologist professor Casimiro Berga arives at a consultation completely beaten and innerved…moments before we saw him come home after a night filled with wild and twisted eroticism…but what a night! After begging his sweet young teasing wife to give him sex once again,and once again she said No, this time when he got to work luck smiled his way.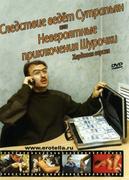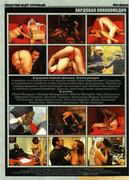 694 MB
Hardovaya version of the film. Comedy in which the visitor from the southern edges of the Suren Vartanovich Sutrapyan gets a job in Ebutovskuyu district prosecutor's office. The very first thing tucked Sutrapyan uses for personal enrichment and sexual satisfaction. Further work is even more screwed ..


1.07 GB
Almost ten years to the day of the nationally acclaimed "Suck-Off" Championship as filmed in "Stiff Competition 1", comes the Half Million Dollar Winner take all Championship "Fuck-Off" contest: "Stiff Competition 2"!
It's a ten round , No-Holes-Barred battle showcasing the world's sexiest and nastiest girls, who'll do anything to win!