News

697 MB
Quand trois nymphos partent en quête de la mandragore pour acquérir la jeunesse éternelle, il ne vaut mieux pas croiser leur chemin. Tout est bon pour assouvir leur soif de baise éternelle… Crimes, sorcelleries, mort-vivants…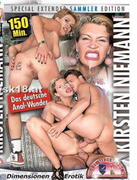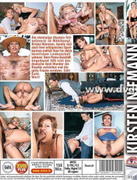 1.36 GB
Die ehemalige Olympia Teilnehmerin im Mehrkampf, Kirsten Niemann, konnte sich nach ihrer erfolgreichen Sportkarriere endlich ihrer bis dahin heimlichen Leidenschaft widmen: Dem Porno Geschäft…


691 MB
This is an authentic anal inferno! Elvira, 32, married, 2 kids but a nice and young pussy and a wonderfully round ass and sweats like a pig. Olga, a full titted girl from the country, her ass burns constantly. All in a sperm fest!


772 MB
Waschen, föhnen, bücken Heute ist Montag – Damentag – beim Figaro. Montags macht er nur "Spezialtermine" mit seiner mondänen, weiblichen Kundschaft und sein Service kommt wahrlich gut an. Ob blond- , brünett-, oder schwarzhaarig, der dicke Lockenstab des Meisters ist im Dauereinsatz und keine der "Damen" geht unzufrieden, wenn auch etwas strubbelig, nach Hause – Harry S.Morgan versteht es wieder einmal mehr, Witz, Erotik und knallharten Sex zu einer gelungenen Mischung zu vereinen.

698 MB
Wenn sie träumen, kann es nicht genug versaut sein: Riesenschwänze in jedes Loch, Doppelanal, offene Arschlöcher und Spermaschlucken.

696 MB
The slave looks eagerly into the air vents of his mistress. The first drop can be seen, then the lock will open completely and the golden shower poured over his body … with legs spread wide she lies on the sofa. A fist pushes slowly into her cunt. More and more is her pussy stretched … Harry S. Morgan with a report about people and their most perverted desires. Chasms are opening up ….

700 MB
Film XXX directed by Jean-Pierre Charmontel with the following pornstars: Axelle Mugler, Adrianna Laurenti, Virginie, Carla, Charlotte De Castille…