News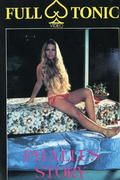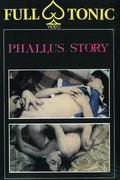 287 MB
Cathy Stewart is like a stray dog, sucking cocks here and there. Various sexual activities, mixed with various swindles in a nice castle, and believe it or not, a party at the end : this is good porn !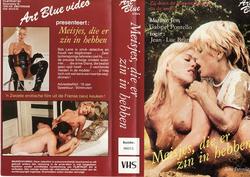 611 MB
Starring: Diane Suresne, Dominique Saint Claire, Marianne Aubert, Marilyn Jess, Yves Callas, Jean Caumont, Gabriel Pontello, Andre Kay, Jacky Jack, Christophe Clark

445 MB
Passionate French girls always could ignite passion in men. Excellent French retro movie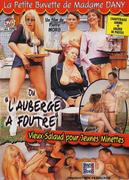 700 MB
Pour son retour, Dany nous fait bander encore plus en prouvant qu'elle est une parfaite maquerelle talentueuse et salope.
Sachant remplir les verres et vider les couilles de ses clients, secondée par ses jeunes serveuses, petites putains vicieuses dévouées à leur patronne pour la satisfaction totale de la clientèle…
Enculades généreuses, foutres en bouches, trio salace, première sodomie en live de Pamela Love qui souffre et jouit, première scène porno de Valérie Duchesne…


239 MB
Performers: Desiree Cousteau, Monique Carrere, Nanci Disrober,
Cathy Grenier, Claude Irisson, Brooke West, Pascal LeCouque


479 MB
Performers: Sharon Mitchell, Bobby Astyr, Peter Andrews, Paula Morton,
Jenny Baxter, Eric Edwards, Michael Thorpe

700 MB
They're going around the country recruiting actresses and they'll soon be in your town! If you wanna star in XXX movies, this video is the best training tool for you!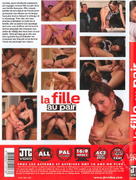 700 MB
Check out the latest form JTC Video, La Fille Au Pair, featuring the hottest women in action from France!

1.26 GB
Dans cet hôtel réservé aux gens fortunés, le personnel est totalement dévoué à sa clientèle. C'est ainsi que vous pourrez apprécier les compétences des femmes de chambre prêtes à tout pour arrondir leurs fins de mois.
Le pouvoir et l'argent ouvrent tous les trous, surtout ceux des quatre belles salopes que vous allez découvrir dans ce film.