News

239 MB
Performers: Desiree Cousteau, Monique Carrere, Nanci Disrober,
Cathy Grenier, Claude Irisson, Brooke West, Pascal LeCouque


479 MB
Performers: Sharon Mitchell, Bobby Astyr, Peter Andrews, Paula Morton,
Jenny Baxter, Eric Edwards, Michael Thorpe

700 MB
They're going around the country recruiting actresses and they'll soon be in your town! If you wanna star in XXX movies, this video is the best training tool for you!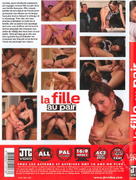 700 MB
Check out the latest form JTC Video, La Fille Au Pair, featuring the hottest women in action from France!

1.26 GB
Dans cet hôtel réservé aux gens fortunés, le personnel est totalement dévoué à sa clientèle. C'est ainsi que vous pourrez apprécier les compétences des femmes de chambre prêtes à tout pour arrondir leurs fins de mois.
Le pouvoir et l'argent ouvrent tous les trous, surtout ceux des quatre belles salopes que vous allez découvrir dans ce film.

1.39 GB
Revoilà Simone, la chatte toujours plus large, le cul toujours plus accueillant. Elle se fait emboutir ses trous outrageusement dilatés par des mains expertes qui ne laissent aucun répit à ses parois littéralement déchirées.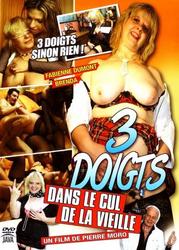 629 MB
Cette vieille salope expérimentée est l'on d'avoir fini sa carrière de grosse baiseuse. Attention, avec elle, c'est 3 doigts … sinon rien!


696 MB
Ces jolies beurettes aux formes généreuses se sont données rendez-vous au Hammam. C'est au bord du bassin, dans la chaleur humide, cachés par les vapeurs opaques, que se dressent des braquemarts vigoureux prêts à fouiller leurs orifices. A peine effarouchées, mais finalement ravies de l'opportunité qui s'offre à elles de se faire défoncer les orifices, elles tendent leurs croupes voluptueuses ou écartent en grand les cuisses, dévoilant leur petite chatte humide rasée de près. La plus dévergondée va jusqu'à offrir ses deux orifices à la fois à deux lascars hyper montés. C'est reconnaissantes de toutes ces bontés, qu'elles se saisiront des dards gluants pour les lécher jusqu'à la jouissance.


695 MB
The French are full of class, distinction, and hormones! Watch what happens when those slick Frenchmen hang out with the women – they can sweet-talk them into anything! These whores are ready for some pounding and take it in any hole these dicks want to fill. Watch pussy get spread and assholes gape as they get fucked!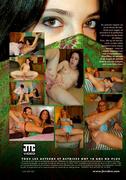 697 MB
Au premier regard, on ne se doute de rien. Elles sont sages, et simulent à la perfection l'art d'ignorer les bites en chaleur. Puis, dés qu'on les travaille un peu, elles montrent leur vrai visage : celui de vraies chiennes que rien n'impressionne. Assoiffées de sperme et de coups de queues dans le cul, ces salopes vont vous faire rêver.


701 MB
See everything from lesbian action, to threesome, and even some hardcore anal fucking!