News

701 MB
See everything from lesbian action, to threesome, and even some hardcore anal fucking!

790 MB
The story is set in a brothel in Paris, where the owner is having trouble with an inspector who wants to shut down the business. This is not a particularly great movie, but for all of you collectors out there it's still a must. Marianne Aubert gives a quite nice performance, I think.


933 MB
Magnifiques amatrices débutantes soumises à la bite, pipe jusqu'au fond de la gorge, bombes au gros seins, chattes rasées, grosses vicieuses
INCROYABLES !!! Les véritables bombes "à forte poitrine" viennent se faire éclater par de véritables étalons au sexe énorme et gonflé à mort par l'excitation de défoncer ces jeunes amatrices aux gros nichons, taillées pour la jouissance sous toute ses formes…
Assistez à leurs écartèlements ou encore à l'explosion de leurs bouches à pipes ou aux pistonnages sans pitié de leurs chattes encore imberbes…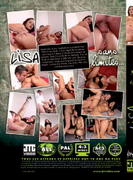 700 MB
Apre Lea Fast et Lou Charmelle , Legland vous présente Liza del Sierra !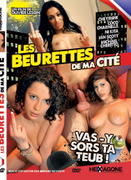 923 MB
2 jolies beurettes ,Nadia et Sabrina se croisent dans la rue et commencent à papoter tous en allant chez Nadia. Sabrina lui raconte comment elle est love de son nouveau mec, Batiste, sans ce douter une seconde que ce dernier est en train de baiser l'une de ses copines de cité !Fabrice le mec de Nadia rentre chez lui et découvre sa copine en charmante compagnie.


740 MB
Tour à tour défoncée par Phil et Tony, elles se transforme en femme fontaine et inonde les draps dés qu\'elle prend son pied. Un moment inoubliable dans la vie sexuelle déja bien fournie de nos deux francs tireurs.


699 MB
3 femmes mûres recherchent le bonheur auprès d'hommes de la campagne. Mais ces derniers des plus rustiques sont très portés sur le sexe et n'hésitent pas à demander à ces charmantes femmes de montrer tous leurs talents. S'en suivront de bonnes parties de baise ou chacune pourra apprécier la vigueur de ces campagnards.


699 MB
Max Casanova, le casteur fou, a trouvé de nouvelles candidates au gang bang !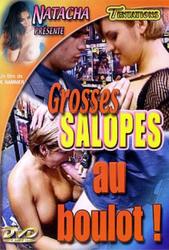 689 MB
Ces amatrices sont tellement affamées , qu'elles ne peuvent se retenir même sur leur lieu de travail !!! en tant que grandes professionnelles elles satisferont bien sur à toutes demandes de leurs clients


1.36 GB
Phil Hollyday leur a encore fait croire au succès, à la célébrité, aux gros tournages pour les convaincre de se déshabiller pendant ce casting. Le but est simple : les baiser à tout prix pendant leur casting.Pipe à volonté et défoncées par tous les trous, ces jeunettes pensaient faire le casting de leurs vies, elles ont surtout pris la dose de leur vie.