News

1.39 GB
Revoilà Simone, la chatte toujours plus large, le cul toujours plus accueillant. Elle se fait emboutir ses trous outrageusement dilatés par des mains expertes qui ne laissent aucun répit à ses parois littéralement déchirées.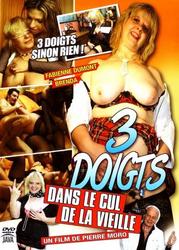 629 MB
Cette vieille salope expérimentée est l'on d'avoir fini sa carrière de grosse baiseuse. Attention, avec elle, c'est 3 doigts … sinon rien!


696 MB
Ces jolies beurettes aux formes généreuses se sont données rendez-vous au Hammam. C'est au bord du bassin, dans la chaleur humide, cachés par les vapeurs opaques, que se dressent des braquemarts vigoureux prêts à fouiller leurs orifices. A peine effarouchées, mais finalement ravies de l'opportunité qui s'offre à elles de se faire défoncer les orifices, elles tendent leurs croupes voluptueuses ou écartent en grand les cuisses, dévoilant leur petite chatte humide rasée de près. La plus dévergondée va jusqu'à offrir ses deux orifices à la fois à deux lascars hyper montés. C'est reconnaissantes de toutes ces bontés, qu'elles se saisiront des dards gluants pour les lécher jusqu'à la jouissance.


695 MB
The French are full of class, distinction, and hormones! Watch what happens when those slick Frenchmen hang out with the women – they can sweet-talk them into anything! These whores are ready for some pounding and take it in any hole these dicks want to fill. Watch pussy get spread and assholes gape as they get fucked!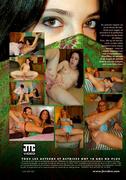 697 MB
Au premier regard, on ne se doute de rien. Elles sont sages, et simulent à la perfection l'art d'ignorer les bites en chaleur. Puis, dés qu'on les travaille un peu, elles montrent leur vrai visage : celui de vraies chiennes que rien n'impressionne. Assoiffées de sperme et de coups de queues dans le cul, ces salopes vont vous faire rêver.


701 MB
See everything from lesbian action, to threesome, and even some hardcore anal fucking!

790 MB
The story is set in a brothel in Paris, where the owner is having trouble with an inspector who wants to shut down the business. This is not a particularly great movie, but for all of you collectors out there it's still a must. Marianne Aubert gives a quite nice performance, I think.


933 MB
Magnifiques amatrices débutantes soumises à la bite, pipe jusqu'au fond de la gorge, bombes au gros seins, chattes rasées, grosses vicieuses
INCROYABLES !!! Les véritables bombes "à forte poitrine" viennent se faire éclater par de véritables étalons au sexe énorme et gonflé à mort par l'excitation de défoncer ces jeunes amatrices aux gros nichons, taillées pour la jouissance sous toute ses formes…
Assistez à leurs écartèlements ou encore à l'explosion de leurs bouches à pipes ou aux pistonnages sans pitié de leurs chattes encore imberbes…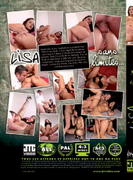 700 MB
Apre Lea Fast et Lou Charmelle , Legland vous présente Liza del Sierra !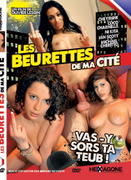 923 MB
2 jolies beurettes ,Nadia et Sabrina se croisent dans la rue et commencent à papoter tous en allant chez Nadia. Sabrina lui raconte comment elle est love de son nouveau mec, Batiste, sans ce douter une seconde que ce dernier est en train de baiser l'une de ses copines de cité !Fabrice le mec de Nadia rentre chez lui et découvre sa copine en charmante compagnie.


740 MB
Tour à tour défoncée par Phil et Tony, elles se transforme en femme fontaine et inonde les draps dés qu\'elle prend son pied. Un moment inoubliable dans la vie sexuelle déja bien fournie de nos deux francs tireurs.


699 MB
3 femmes mûres recherchent le bonheur auprès d'hommes de la campagne. Mais ces derniers des plus rustiques sont très portés sur le sexe et n'hésitent pas à demander à ces charmantes femmes de montrer tous leurs talents. S'en suivront de bonnes parties de baise ou chacune pourra apprécier la vigueur de ces campagnards.