News

706 MB
Encore un superbe film, des acteurs "comme tout le monde" une histoire sympa et original, des plans Wahooouuu !! et les superbes Chéries Fabienne et Eva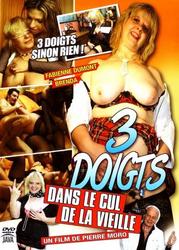 629 MB
Cette vieille salope expérimentée est l'on d'avoir fini sa carrière de grosse baiseuse. Attention, avec elle, c'est 3 doigts … sinon rien!


701 MB
See everything from lesbian action, to threesome, and even some hardcore anal fucking!

684 MB
Sexy cock-hungry secretaries don't just like to get pounded, they love to get drilled hard with plenty of dick while on the job. Meet two sensual secretaries that encourage sexual harassment in the workplace. Watch them spring into action assume the position suck off throbbing cocks and even have fun clit licking and getting each other off with strap on's.


689 MB
La pulpeuse Candice est embauchee comme femme de menage par une patronne perverse, qui l'utilisera en esclave du sexe. Elle aura droit a du petrissage de seins, un gode enfonce dans son vagin, des coups de martinet, des doigts dans l'anus et un quatuor d'enfer…


689 MB
Three girls go on a role-playing mission. Cindy Picardie plays the naughty police officer who pulls over two totally innocent guys and makes them pay their dues in a hot threesome! Caramella Lang is the not-so-innocent schoolgirl who gets bent over the sofa for being naughty! Finally, Erika Wolf plays her hand in a game of poker with her friends. She loses so she must take 3 cocks at once!

775 MB
Check out the latest from Java Consulting, Tu Baises Ou Tu Payes Ton Loyer, featuring the hottest women in action from France!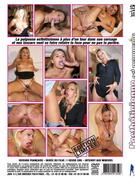 689 MB
La pulpeuse esthéticienne a plus d'un tour dans son joli corsage et nos joyeux lascars vont se refaire la face pour ne pas la perdre devant de si jolis culs prêt à être démolis….

612 MB
Dans la série ' Vanille l'amatrice teste tous les métiers ', nous la retrouvons aujourd'hui en coiffeuse de charme qui n'hésite pas à tout faire pour détendre ses clients. La crème de soin va couler à flot. Pas sur les cheveux des clients comme on pourrait l'imaginer mais sur ses cheveux à elle…

665 MB
These babes are all knocked up and suffer from hyper hormones that make them crave cock now more than ever!! Have you ever had that secret and dirty desire to watch a pregnant chick play with her swollen pussy lips ?


409 MB
Brigitte cooks dinner and invites her friends over for a girl's night out and they discuss how they would all like to have an orgy together. After talking and eating, they start to all come on to each other. One thing leads to another as they are grabbing and sucking on each other's big tits. Brigitte goes out the next day and meets a guy who fucks her so well, that she meets up with him the next day.