News

375 MB
Performers: John Holmes, Dorothy LeMay, Connie Peterson, Liza Dwyer,
Fernando Fortes, Blair Harris, Mike Horner, Lee LeMay, Vicky Lindsay,
Rita Mason, Marlene Munroe, Harry Reed, Ronnie Ross, Ken Scudder,


776 MB
Performers: John Holmes, Crystal Sync, Eric Edwards, Zebedy Colt
Marlene Willoughby, Jeff Hurst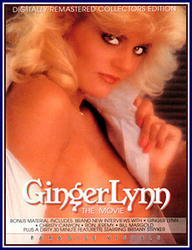 732 MB
Performers: Ginger Lynn, Crystal Breeze, Christy Canyon, Tom Byron,
John Holmes, Eric Edwards, Jamie Gillis, Ron Jeremy, Peter North,


511 MB
This is a digitally enhanced compilation of performances featuring Georgina Spelvin


712 MB
Candy Samples,John Holmes

594 MB
In the continuing series of Johnny Wadd private dick extravaganzas, John Holmes tangles with a deadly team of sizzling sex kittens and one very hot Oriental hit lady (Kyoto) in a lusty tale of carnal crime entitled The China Cat.


587 MB
Who says size isn`t important? Certainly not the men who lust over women with big breasts! Certainly not the women whose mouths water over men with elephantine endowments! Convinced that bigger is better, they proceed to prove it by using their physical dimensions to best advantage. Bigger The Better movie Here`s a busty, c*cky videobook of records in explicit and detailed action that will have you panting with excitement.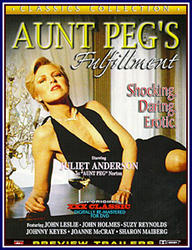 735 MB
Peg Norton, a sexy, high powered Hollywood producer, invites her niece Sheila to visit her this summer, and learn all about "inside Hollywood", and what a lesson! It is a searing, shattering expose of the elegant seaminess of a corrupt film world. Every sexual escapade imaginable to the human (and some say, inhuman) mind is displayed to the wide-eyed young and incredibly desirable teenager. From poolside orgies to the masterful seduction by a famed Italian film director, Shiela receives an erotic tour-de-erotique never experienced by any of her Midwestern classmates, nor, indeed, by most people anywhere. Aunt Peg, an unforgettable erotic experience.