News

2.6 GB
I remember part one because I learned a lot about how to perform… on myself I mean. Of course it's easier to perform when watching one of these great babes play with a few lucky guys cocks. What's cool about this part is that a lot of the ladies use more than just their hands. The first scene alone has a devil in red high heels walking all over the ass and balls of one guy before she works him into finishing.

1.1 GB
Splashing lesbians; from the bathroom to the bedroom, wherever these ladies go they leave a deliciously sweet slime trail behind them that would make Slimer (from the Ghostbusters TV/Movie series) turn blue. A ton of different lesbian scenes all featuring beautiful Japanese teens with pink pussies ready to spew their love all over our hearts. So much yes.

1.36 GB
First you'll get to see these super slutty German girls have a nasty, sticky, slippery three-way. Fun with lotion and double headed dildos! Then fasten your seat belts cause it's marathon fucking at its best, watch the sleezy blonde babe get fucked in all sorts of crazy positions!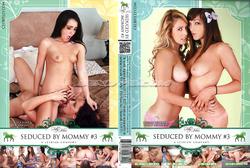 698 MB
When daddy's away, Mommy will play! But whoever will she play with? Why, her sweet little step-daughter, of course! The third installment of this wildly popular lesbian series is finally here! Older women coercing their step-daughters to get frisky! Pussy licking, finger fucking and dildo play is not something you usually learn from mommy!