News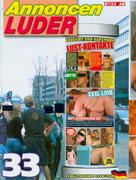 700 MB
Sought and found, we lurked into German bedrooms and gathered private sex sessions of lecherous couples. Everything is well and good behind the scenes!
These couples are more than happy to show you just how frisky they can get behind closed doors! One after another the women take messy facials!


2.05 GB
Hallo lieber ribu Filmfan, es geht wieder los mit der Spannerei und endet wie immer mit dem Zurückspulen der Anal-Szene. Uns ist es so ergangen als wir die wundervollen großen Brüste und den wohlgeformten Arsch betrachteten. Wir können Dir wieder eine geile subjektive Kameraführung vorstellen. Du wirst das Gefühl nicht immer loswerden, daß Du ständig mit Deinen Händen oder Deinem Schwanz Lisa da berührst, wo sie es am liebsten hat. Fassen wir sie an…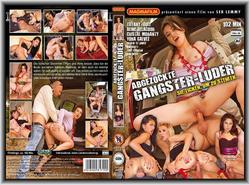 911 MB
Die huebschen Diebinnen Tiffany und Aline wissen, dass Ian die Beute aus einem frueheren Raubzug, an dem auch sie beteiligt waren, fuer sich alleine einsacken will. Das wollen sie ihm natuerlich vermiesen und schaffen es insbesondere Dank ihres abenteuerlichen Einsatzes ihrer geilen Koerper …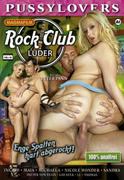 700 MB
Dieter und J.J. uebernehmen einen Rock Club. Schnell muessen sie feststellen, dass die Arbeitsmoral der Mitarbeiter nicht die Beste ist.
Dafuer sind jedoch alle spitz wie Nachbars Lumpi. Also nutzen die neuen Chefs die Gunst der Stunde und legen der Reihe nach die gesamte
weibliche Belegschaft flach. Doch auch untereinander vergnuegt sich das frivole Pack immer wieder, sobald sich eine Gelegenheit ergibt …


1.36 GB
Sie sehen wirklich verfuehrerisch aus und machen mit ihren Brillen auch noch einen cleveren Eindruck, die heissen Luder aus der Chefetage. Kein Wunder, dass jeder Kerl spontan nur noch an das Eine denken kann. Ein solches Prachtweib in der Kiste zu haben, ist sicher das Groesste!


699 MB
Die geilen Biester sind neugierig auf alles, was mit SEX zu hat.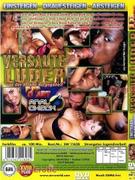 696 MB
Kaum sitzt die geile Maus in meinem Schlitten schon greift sie mir voll zwischen die Beine. Mein Luxus-Schaltknüppel in ihrem Schlund macht sich gut und das geile Ansaugrohr kommt sofort auf Hochtouren. Scharfe Bräute fighten um jeden Schwanz. Saftige Kolben gut geschmiert in Höchstform. Einsatz mit 4 Lippen und gnadenlos wird alles niedergeknüppelt.