News

580 MB
The BRIDGET's… They came from outer space to cum on earth! Crash landing on Earth are two alien midgets from the planet Midgetation! You know the drill… Earth people don't believe their stories… We just think they're oversexed for their size. So of course, we screw with these two delicious deep-space damsels, once we know they are erotic dynamite! Since sexuality is the core of their being, they like big hot dicks and they're gonna get plenty here!


1.36 GB
A little fuck, a little suck – a whole lotta action! This little lady dishes it out in a big way and makes you glad you had a little fuck!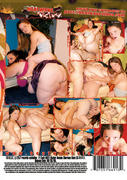 798 MB
Everyone needs a little helper. See this plus sized woman get her pussy pounded along with her little helper who is there to assist in the debauchery. Dayhsha is a strawberry blonde midget with a big appetite for freaky sex!
2.42 GB
1.01 GB
439 MB
729 MB