News

1.36 GB
Was für ein Anblick! Wohin das Auge blickt, überall sieht es herrlich pralle Natur-Titten! Von diesen "Wundertüten" fühlen sich Männer magisch angezogen. Sie laden ein zum Spielen und zum Genießen. Dazu noch die saftigen Mösen, die den drallen Ladies ständig jucken – Männerherz, was begehrst Du mehr? Viel Spaß!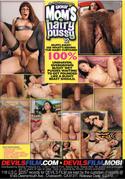 2.06 GB
All natural hairy honies guaranteed!
Muffs Away! See what's behind the hairy curtains! 100% unshaven, overgrown bushy wet pussies waiting to get pounded like a bushy beast should.


1.71 GB
6 Totally unshaved hot & horny hairy girls! With Olivia & Bridgette King.

826 MB
Enjoy some classic bush from some of our classic stars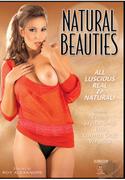 1.36 GB
Natural Beauties porn A breast lover`s dream come true for real! Cover girl Conny strips down for you, showing off her bald pussy and gorgeous, perfectly shaped jugs! Her man Denson responds by going down on her sweet nether lips and taking her nimble frame doggie style! Curvy blonde Krystal`s tan line gets exposed during some heavy duty breast ballin`! And don`t miss anal lovin` Erin she can`t get started without a good, deep breast massage, then watch that tight ass get busy!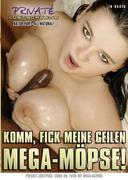 700 MB
Richtige pralle Mega-Möpse. Natur pur und absolut kein Silikon!!!

695 MB
Big tittie bombshells ready to prove natural is better! All real and all huge, a titty loves dream!

528 MB
Large babes need love too! And these brand new heavies show how it's done! Who says big girls can't climb on top and fuck you like any skinny chick would? Not these large and in charge babes. They want your cock in their fat pussies and they want it now!

884 MB
If you have a fix to sink your teeth into something humongous and cushiony, you came to right place. Wild Bill has a coral of bodacious babes with Huge Udders that you will totally lose yourself in Mama Gams. We will have to send the cavalry after you….Go Gittum Boys!

1.18 GB
Featuring the Best of Aunt Gretchen and Aunt Tillie, The Widow Ladys Old Bras, Monica's Big Tit Dildo Fuck, and The Farmer's Wifes Old Bras and Girdle…… They 100% Ranch grown udders and you can only enjoy knockers like this right here with Wild Bill!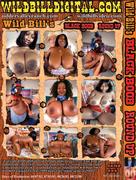 1.08 GB
Come and join Wild Bill again as he has rounded up and lassoed 4 utterly huge big titted BBW black women. Watch their huge tits get tied up, oiled, fucked and sucked. Ivy Black and The Cowpoker are first and she's going to drive you cowboy's crazy, see how much rope the cowboy uses to tie her tits up.

699 MB
Real Big Tits #48 brings you tits so big, soft and squishy you will not believe your eyes. And the best part all these titties are 100% Guaranteed to be all natural. Watch these babes shake their boobies down to the floor and have their pussies slammed hard!