News

1.4 GB
This is a twist of fate if I've ever seen one. A Japanese born movie starting a foreign pregnant pussy. Somehow, from the neck down, she manages to look pretty similar to pregnant Japanese ladies: shaved wet pussy, big tasty breasts, and the sensibilities of a street walker. Nobody makes porn like the Japanese, even if it stars western girls.

2.04 GB
Nothing beats a nice big nipple on a beautiful round boob!These girls have got it and are not afraid to show it off!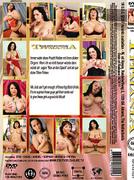 1.36 GB
We Just can't get enough of these big titted chicks.It's no suprise these guys get their cocks out to give these girls a good old titfuck!
430 MB
717 MB