News

822 MB
While nurse Stefanie swallows the long cocks as well as the thick balls of the young assistant, in the same time her lusty colleague slurps the sperm squirted in a patient pussy


396 MB
Mature big titted nurses are gonna soak you in their hot lady jizz. She's gonna cure what ails you! If this doesn't make you feel better, nothing will!


720 MB
THEY`LL MAKE YOUR c*ck FEEL BETTER!Every man`s fantasy is a hot nurse with huge tits. These ladies really know how to cure what ails you!


1.36 GB
L'infirmière reste le fantasme no 1 des hommes. Celles de la Collection ALLO NURSES ne se contentent pas d'ausculter les patients, elles les soignent en leurs offrant leurs jolis petits derrières rebondis. Uniforme et sodomie à gogo pour les amateurs de blouses blanches..

700 MB
Le fantasme de l'infirmière reste une constante auprès de la gente masculine.. L'uniforme est source d'excitation et permet bien des excès sexuels ! La blouse retroussée, elles se font sodomisées à sec, avant de nettoyer à la bouche les pénis durcis !

692 MB
European hot nurses in stockings passionately fuck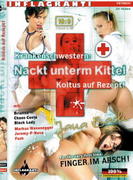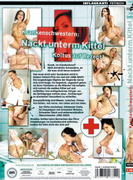 700 MB
Krank, im Krankenhaus? Heiß-attraktive Schwestern, an die man nicht heran kommt? Das muss nicht sein!
Zumindest nicht in diesem Fetisch-Film von und mit JANA BACH. Die langbeinigen Objekte der Begierde zieren sich nicht lange. Im Gegenteil, ungeniert gehen sie ihren Patienten an die Wäsche! Sie knöpfen sich lustvoll die weißen Kittel auf und entblößen ihre wohlgeformten Körper, um die Bettlägrigen mittels einer "Volltherapie" zu allerbester Gesundheit zu verhelfen.
Rezeptpflichtig sind Blasen, Lutschen, Ficken. Von hinten, von vorne, von unten und von oben. Zur Visite erscheinen: Schwester Costa, im Doppelpack mit Schwester Brianna, Schwester Black und selbstverständlich Oberschwester JANA BACH. Hinweis: Sollten beim Betrachten des Films Schwellungen im Genitalbereich auftreten, suchen Sie bitte nicht den Arzt auf!


1.36 GB
These horny, big-boobed nurses love providing that "extra" care! It gets them so excited, they just have to cum, and when they do, they soak everything in sight! Now that's a health plan!