News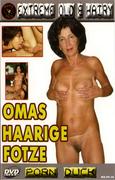 429 MB
Hairy pussy time. You are going to have to get out your weed whacker for these forest filled twats. But you know once you have made it through the jungle, you are going to fund some of the juiciest well-preserved cunts of your life. It may be rough around the edges, but it sure does taste good.


590 MB
Wenn Oma sich um knusprige Schwänze kümmert, passt sie höllisch auf, dass ihr die Jugend nicht das ganze Sperma wegsäuft!

700 MB
Hemmungslose Weiber. Sie sind schwanzgeil und brauchen täglich einen Stecher.

966 MB
Die Oma hatte mal nen Traum, sie badete in Männerschaum, 12 furchtbar geile Hechte, die spritzten ihr das Arschloch voll, wie das die Knaben schwächte!


1.4 GB
Wenn die faltige Spalte immer wieder juckt und zuckt…


730 MB
Sonderausgabe 23 – Omas Fotzendehnung Mit erfahrenen Händen, einem wissende´m Blick und einer trainierten Muschie nimmt Oma ihre Schüler in die Mangel. Jungen Burschen zeigt sie, wie sie die Rohre zum spritzen bringt. ann geht es ohne Pause zum Sack-Lecken und binnen weniger Sekunden stehen die Stangen wieder einsatzbereit. Die Girls schauen zu und staunen, lernen und wichsen. Sie wollen von Oma wissen, wo und wie es zum explosiven, gigantischen Orgasmus geht.