News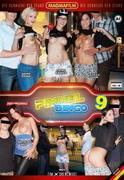 1.18 GB
Sex & Rock'n'Roll – im neuen Pimmelbingo geht's ordentlich zur Sache. Cathy Engels, die freche Fickschnitte, zieht durch die Stadt auf der Suche nach Kerlen, die sich auf der Straße das Sperma aus den Schwänzen saugen lassen. Zur Verstärkung sucht sie sich ein passendes Girl, das Lust auf Spaß hat und zusätzlich für jeden Abspritzer 200 Euro Bonus zu gewinnen. Im Sexshop wird sie als erstes fündig. Nathalie, die Verkäuferin, steigt ohne zu zögern ein, schnappt sich den erstbesten Kunden, wichst und reitet ihn nach allen Regeln der Kunst ab. Pimmelbingo! In Lullu und Anike, zwei feucht-fröhlichen Partygirls, findet Cathy die nächste Verstärkung. Auf ihrem Streifzug durch die Stadt quatschen die drei lutschwilden Grazien Männer an und machen ihnen eindeutige Angebote. Überraschend viele nehmen an. Zum besonderen Höhepunkt kommt die Pimmelbingo-Limousine zum Einsatz. Im fahrenden Penis auf Rädern gibt's noch eine Runde Extra-Sex. Yeah!

1.36 GB
Die Reality-Serie aus Deutschland!
Eure Vorstellungen werden umgesetzt! Jeder kann dabei sein!
In Deutschland gedreht, moderiert von Jessi & Karl und "pressetechnisch" begleitet durch Blitz-ILLU werden wir Eure Phantasien und Ideen verwirklichen!


699 MB
Hinter deutschen Haustüren wird erbarmungslos und Hemmungslos den ganzen Tag gefickt bis die Schwänze glühen.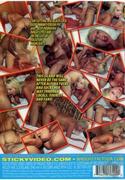 1.05 GB
Cum Eating, Big Black Cock, Deep Throat, Cream Pie And Deep Pounding Doggy Style Are On The List Of Vacation Highlights!
This Island Will Never Be The Same After Alysha Fucks And Sucks Her Way Through Locals, Tourist And Fans!