News

701 MB
Dans la lignée des films dans lesquels Rocco rencontre des stars du hard, voici ici l'affrontement sexuel avec Celeste. Vous verrez tout d'abord Celeste et Jenna Jameson dans une superbe scène lesbienne des plus délicieuse. La scène la plus excitante du film est sans aucun doute la rencontre au coin du feu entre Celeste et Rocco, ébats d'une réelle intensité à vous couper le souffle…


700 MB
Cosa possiamo dire di un film dove ci sono Moana Pozzi e Rocco Siffredi per due pornostar cosi illustri, non ci sono parole bisogna solo vederlo per apprezzare il film e i loro interpreti.
Straigt from the land of wine and romance, come a movie worthy if it's title. Crazy anal desires depicts incredible acts of sodomy in ways that we've imagined but never scene. Enjoy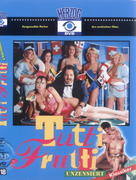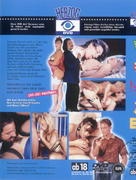 718 MB
Die Kultsendung aus den 80ern. Endlich nun die unzensierte Fassung. Hier werden die außergewöhnlichsten Sexwünsche der Kandidaten und Zuschauer erfüllt. Natürlich sorgen die Sexy Girls nicht nur im Studio für eine richtig heiße Stimmung und man erfährt endlich, "wer wen" hinter den Kulissen fickt.

970 MB
Ancora un altro grande inedito che vede protagonista l'indimenticabile Moana Pozzi. Un cast d'eccezione per un nuovo grande miracolo firmato FM. Buona visione a tutti i nostalgici e non…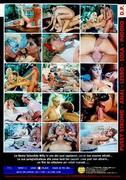 1.2 GB
Milly D'Abbraccio in uno dei suoi capolavori con Rocco Siffredi, come non essere attratti dalla sua libidine e dalla sua spregiudicatezza sessuale.

692 MB
A rare find with an all star cast of who's who in the porn industry. This sexual epic was filmed on location and begins with Ron Jeremy getting head from a gorgeous blonde on the beach. And a lesbian scene that inevitably transforms into a threesome. This festive love fest has many scenes with hot dripping wet women that have intense group encounters that lead to some amazing tantalizing orgasms.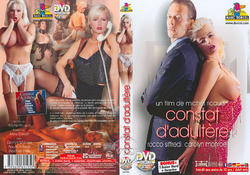 802 MB
In a small town, appearant quietness masks many things. Adulterous affairs blossom like daffodils in Spring. Ideas for revenge are growing in the cuckhold husband's mind. The bailiff will get very busy…


690 MB
Ce film a vraiment tous les ingrédients pour être suivie du début à la fin avec la plus extrême attention. En effet, soutenu, par un excellent scénario, ce film au casting impressionnant tourné dans la Rome d'aujourd'hui, nous transporte dans un délire de fantasmes sur les sommets de la turpitude sexuelle. Un film exceptionnellement 'hard' dont la qualité des gros plans nous donnent le sentiment d'être tellement proches, que de simples voyeurs nous devenons participants…


692 MB
FM Video presents I Miei Caldo Umori, a tale of a mistress who runs a vacation getaway for those seeking to have all their sexual dreams and desires fulfilled! A place where every man and woman gets the satisfaction they've been wanting. All ending in one amazing orgy scene! Don't miss out!