News

701 MB
Dans la lignée des films dans lesquels Rocco rencontre des stars du hard, voici ici l'affrontement sexuel avec Celeste. Vous verrez tout d'abord Celeste et Jenna Jameson dans une superbe scène lesbienne des plus délicieuse. La scène la plus excitante du film est sans aucun doute la rencontre au coin du feu entre Celeste et Rocco, ébats d'une réelle intensité à vous couper le souffle…


700 MB
Cosa possiamo dire di un film dove ci sono Moana Pozzi e Rocco Siffredi per due pornostar cosi illustri, non ci sono parole bisogna solo vederlo per apprezzare il film e i loro interpreti.
Straigt from the land of wine and romance, come a movie worthy if it's title. Crazy anal desires depicts incredible acts of sodomy in ways that we've imagined but never scene. Enjoy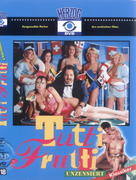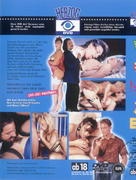 718 MB
Die Kultsendung aus den 80ern. Endlich nun die unzensierte Fassung. Hier werden die außergewöhnlichsten Sexwünsche der Kandidaten und Zuschauer erfüllt. Natürlich sorgen die Sexy Girls nicht nur im Studio für eine richtig heiße Stimmung und man erfährt endlich, "wer wen" hinter den Kulissen fickt.

970 MB
Ancora un altro grande inedito che vede protagonista l'indimenticabile Moana Pozzi. Un cast d'eccezione per un nuovo grande miracolo firmato FM. Buona visione a tutti i nostalgici e non…