News

2.06 GB
When a father (Steven St. Croix) starts sleeping with his adopted daughter (Dillion Harper) he soon finds himself being served divorce papers by his wife (Magdelene St. Michaels). Finding a new wife (Sidny Lange) the father soon finds himself sleeping with his new stepdaughter (Lucy Tyler). Meanwhile his ex-wife Magdalene has been sleeping with Dillion. Sparks really start to fly when Dillion comes to visit and she's sleeping with both Steven and his new wife. Sindy demands that she can have the same step parent privileges her husband has and proceeds to seduce his college aged son (Tyler Nixon).

1.36 GB
Who doesn't love a hot car or a hot big titted babe? For your viewing pleasure we combine the two by having hotties with big titties soak up the sun while washing exotic cars. The gorgeous girls rub their sexy tits and asses all over every curve of these fine machines, lovingly washing every spot. They then have sex in every position to rev up your erection. An all star cast featuring XXX Superstar ALEXIS FORD show they've got what it takes to clean your ride.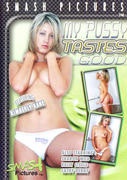 505 MB
Smash Pictures comes through once again with this great flick featuring all the hardcore fucking and sucking your cock can bear! Kimberly Kane has the perfect pussy and her pierced nipples and willingness to get fucked hard makes her one of the hottest pornstars in the game.


499 MB
Quite possibly the hottest tape in this scorching series! Lick My Pussy Juice boasts more cutie pies with pink cunt pies than ever before! More tight little tushies and tiny tatas!