News

752 MB
Three new girls with swollen tummies, boobs and nipples. Mother has captured the motherhood glow on these three. Two nineteen-year-old mothers and one in her twenties. These three are ready to pop! One of the young ones does Johnny for one good last fuck before she pops. One white, one black and one Hispanic… Mother gets them all!

965 MB
It's a non-stop peeing free-for-all in this explosive limited edition video featuring The Best Of Peeing volumes 1, 2, and 3! Watch your favorite girls fill up buckets of their sweet yellow juice. These girls must be drinking lots of water because the flow never stops. Pee you later!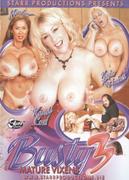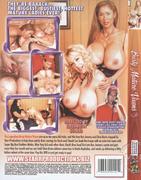 698 MB
The Legendary Busty Mature Vixens are up to the same old tricks, and this time Ron Jeremy and Dino Bravo stopped by Starr Productions to help them satisfy their cravings for fresh cock! Kandi Cox leads the troops with an extra hot scene with Super Big Bust Goddess Minka. After they lick each other clean, Kandi dives head first into Ron Jeremy's pants and gets more than her mouth and ass can hold! Dino Bravo delivers some toys to Kayla Kupkakes, and winds up delivering a little Italian salami at the same time.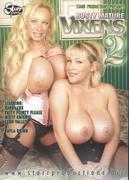 475 MB
It's that time of year again, when the horny housewives come out of the woodwork and strip down to the bare essentials to show you how a veteran does it! These hardcore hotties are so desperate; they even start going down on each other! They don't object to a little solo masturbation action either. Misty Knights gets into the heavy metal scene as she plows her hole with a rock solid anodized dildo, and lets Kayla Quinn clean up the mess. A definite must-have for the gentlemen with a taste for the busty mom-next-door!


682 MB
CUM SQUIRTING BIKINI BABES! FEMALE EJACULATION AT IT'S BEST!!! THESE H2O HOs GET WET & WILD! SUMMER PUSSY FUN!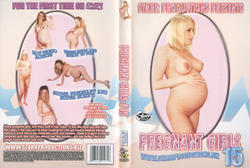 420 MB
More pregnant girls strut their stuff in this video. If you like them big and ripe, this video is the one you've been looking for. We just barely finished taping before a quick trip to the maternity ward was needed. There is a glow to these pregnant girls that you can almost see. Big hooters, and big bellies, this is a preggo lovers dream come true!!!

407 MB
There are plenty of Lesbian HiJinks going on, and when principal Juggs catches on she unleashes her own special brand of discipline. She makes one hot student lick her way out of detention, then the captain of the football team gets involved and Lesbians are now the fair game in and out of the locker room!