News

988 MB
Spermageil & versaut Best Actress Germany 2004 Alice (gespielt von Tyra Misoux), stolze Besitzerin eines gemütlichen Landhauses, hat eine Schwäche für Bilder und ihre Bediensteten. So kommt es schon mal vor, dass sie ihren Trieben freien Lauf lässt und den Koch zwischendurch vernascht. Aber auch die Angestellten haben untereinander ein Auge aufeinander geworfen. Klar, dass dann untereinander hemmungslos drauflos gefickt und geblasen wird. Als eines Tages ein von der Hausherrin ersteigertes Stilleben verschwindet, geraten alle unter Verdacht. Zwei Komissare versuchen das Rätsel zu lösen und knöpfen sich die Verdächtigen einer nach dem anderen vor. "Bei der Entstehung dieses Filmes habe ich viele meiner Ideen einbringen können. Mit dem Ergebnis bin ich sehr zufrieden. Ich hoffe, dass er Euch auch gefällt und Ihr beim Anschauen genau soviel Spass habt, wie ich bei den Dreharbeiten." Eure TYRA MISOUX


664 MB
Tyra Misoux´s versaute Teeny Sex Parties. Mit deutschem original Ton, deutsche Girls in Ihrem ersten Film. Tyra ein scharfer Teeny nutzt die Abwesenheit Ihrer Eltern für sexuelle Exzesse. Ihre Freundinnen sind mit von der Partie, aber lange geht es nicht gutm, denn die Eltern kommen zurück….

1.36 GB
Tyra lässt sich von ihren älteren Schwestern verkuppeln, obwohl sie eigentlich gar keine Lust hat, sich fest zu binden. Doch dann benutzt sie diese neue Beziehung für eine Wette: Wird sie es schaffen, sich an einem einzigen Wochenende so daneben zu benehmen, dass der Typ sie in den Wind schießt?


700 MB
Enchanting art student Tyra has developed an innovative and inventive new painting technique. Using her perfect body as a "brush", she creates sensational, sensual pictures. Even her tough, critical art professor is fascinated by her work. But it's not just Tyra's art that catches his eye. Her ruthlessly alluring body gives him no rest when she comes to him to inquire about improving her grades. Tyra's first private viewing is a smashing success. Electrified by her erotic artwork, the intrigued gallery-goers erupt in a spontaneous and uninhibited frenzy of sexual desire.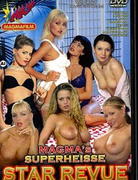 797 MB
Starring: Anita Blond, Anita Dark, Anja Juliette Laval, Beatrice Poggi, Bibi Blue, Lydia Pirelli, Renee Pornero, Timea Astor, Tyra Misoux

701 MB
In einem kleinen Haus im Wald, ganz weit ab von der Zivilisation, hat ein alter Stasi-Spion die Wende verschlafen und nimmt 2007 erneut das Liebesleben der "DDR"-Bürger unter die Lupe.
Sein Sohn soll ihm bei seinen Nachforschungen helfen, indem er ihm Beweisfotos über die sexuellen Ausschweifungen liefert. Dieser bemerkt allerdings schnell, dass selbst zu ficken einfach viel mehr Spaß macht als immer nur andere bei ihrem versauten Treiben zu beobachten …

700 MB
Die kleine graue Maus Tyra träumt von wildem Sex mit ihrem Schwarm Conny, der leider überhaupt keine Notiz von ihr nimmt. Wie soll sie es nur anstellen, dass er auf sie abfahrt! Was ware, wenn sie ihm als heisse Disco-Queen, als smarte Geschaftsfrau oder gar als coole Rockerbraut begegnen wurde? Wurde er dann uber sie herfallen, um sie nach allen Regeln der Kunst durchzuvogeln? Lassen Sie sich uberraschen, wie unser geiles Stuck Tyra ihren Herzbuben verfuhrt…


698 MB
What is one step better than endless amounts of internet porn? Virtual Reality of course! Imagine being able to have any girl you want at the click of a button and the stick of a sensory node to your temple. "Annina Superstar" is the story of one German computer programmer who unlocks the secret to Pornographic Virtual Reality for his favorite porn star, the sexy Annina. Watch what happens on his journey to success.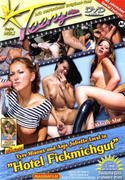 1.22 GB
Die beiden Besitzerinnen führen ein Hotel auf Ibiza, welches sie auf Vordermann bringen wollen. Dazu stellen sie neue Hilfskräfte ein, die nicht nur knackig und jung sind, sondern auch hammerharte Teile in ihren Hosen tragen. Die Jungs können richtig zupacken. Die beiden Girls sind heiß und nehmen sich die neuen Traumjungs erst einmal richtig vor, während das spanische Zimmermädchen einem Gast zeigt, wie man einen Liegestuhl richtig benutzt. Auf ihm sitzend läßt sie seinen Saft sprudeln. Das ist halt ein Service, wie ihn nicht jedes Hotel bietet. Gäste sind immer willkommen im Hotel Fickmichgut.


700 MB
Office sluts disguised as secretaries have the juice fucked out of their precious cunts by superiors and co-workers. Anja-Juliette Laval, for example, uses her time at work for a 1-on-1 with her fellow administrator, Tyra Mysoux. Everybody gets his or her turn with one of the girls; the orgy finale provides plenty of opportunities for double-dickings too.


1.18 GB
Tyra Misoux ersteigert sich im Internet einen geheimnisvollen Spiegel. Offenbar soll dieser Spiegel die sexuellen Fantasien eines jeden widerspiegeln. Ein Film mit TopStar Tyra Misoux der Schweizerin Paula Styles und der Debütantin Vanessa Eden. Feuchte Blowjobs geiler Analsex flotte Dreier eine Masturbationsszene Lesbo und Gesichtsbesamungen.