News

1.1 GB
This is Mitsuki an at her best! The sex is almost non-stop and Mitsuki pretty much devours her studs in every scene. This woman is absolutely insatiable and E-Body always gets the hottest performances out of their actresses. Five stars all the way!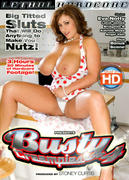 1.36 GB
Hot cum makes curvaceous hoes get spunky! Cum oozes out of every slut's pussy!

763 MB
Big Big Babes 5 is tons of fun! With 1,200 pounds of action, there's more than enough of these babes to go around! The biggest and most beautiful girls fuck for you, so you can watch these mammoth gals get down and nasty, as nasty as anal! Shannon, Exoctic, Ruby and Ricciana beckon you to cum watch them in all their extra large glory! Dare you deny them? 1.24 GB
Burning Hot Fuck Action and Ball-Bloating Excitement
Four voluptuous magazine girls are ladies in the living room, but they like to play busty whores in the bedroom! These ravenous cockeaters need their huge tits banged every day. See them beg for dripping man-steak down their throats, between their giant knockers, and deep inside their tight twats!

1.63 GB
1.28 GB
938 MB