Hairy

1 GB
They say a woman's sex drive really start to kick in after 30. Well you can imagine how insane their pussies get once they hit 40! They want dick indoors and out, 24 hours a day and 7 cocks at a time! They need it all the time and you can be the one to give it to them!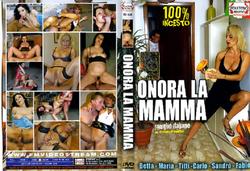 851 MB
La mamma si sà va rispettata onorata leccata scopata sbattuta… Per farla godere il più possibile!!!

1.1 GB
These mature German sluts just never give up! Girls just wanna have fun, and all, but this is ridiculous! Isn't there an age limit?!

Verlodderte Ehe-Stuten: Geil auf Fremd-Sperma.