Mature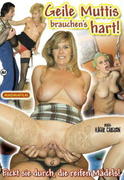 700 MB
Hey Jungs! Wenn ihr Bock auf einen richtig hemmungslosen Fick habt, dann schnappt Euch doch einfach mal eine Mutti über 40! Die reifen Früchtchen sind nicht nur leicht zu haben, sondern auch noch total rattig auf harte Schwänze, weil sie von ihren Ehemännern oft vernachlässigt werden. Schaut Euch an, wie sie vor Dankbarkeit jauchzen, wenn sich ein fettes Rohr zwischen ihre weit gespreizten Schenkel tief in die feuchte Lustgrotte bohrt…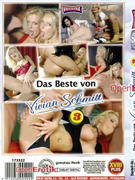 700 MB
Jetzt Das beste von Vivian Schmitt 3

700 MB
Karl Brenner betreibt das floriende Party Hotel Moulin Rouge . Hier bumsen sich Gäste und Angestellte die Seele aus dem Leib. Natürlich will Gaby, das kurzgehaltene Fräulein Tochter mit Hilfe ihrer Freundin Kitty Carlsson und anderer Angestellter an dem Erfolg teilhaben und ein Stück von dem fetten Kuchen abbeißen. Während der Hausherr auf der Toilette die vollbusige Barfrau Isabelle vögelt, Hotelpage Karl zunächst im Getränke-Lager Küchenhilfe Tina das steif geblasene Rohr in die Weichteile stopft, danach die monsterbrüstige Anja genüßlich im Schwimmbad vernascht und sich die Gäste auf den Zimmern intim miteinander vergnügen, machen Kitty Carlsson am Empfang und Töchterchen Gaby im Pferdestall nicht nur zum Spaß die Beine breit, sondern dicke Geschäfte nebenbei und Beschiß ohne Ende. Viel Spaß mit diesem spritzigen Film!


698 MB
Inspiriert von Billy Wilders Kinoklassiker ´Some Like It Hot´, erzählt Kovi von zwei Freunden, die unerwarteterweise in den Besitz einer Tasche mit der Beute eines Bankraubes geraten. Verfolgt vom bösen Räuber, kommen die beiden in Frauenkleidern in einer Mädchenband unter – wo sie prompt aus der Situation Kapital (erwartungsgemäss sexueller Natur) schlagen.
Eingedeutschte Fassung von Kovis SOME LIKE IT HOT mit fünf Fickszenen, die bis hin zu Anal und Doppelpenetration einiges beinhalten. Sowie nicht nur eine Anita, sondern mit Blond und Dark gleich deren zwei. Als origineller Höhepunkt gilt zweifellos die Blas-Action in voller Phallschirmmontur in den Lüften.


1.79 GB
The Private health service taken to a level so deep and raunchy that it will blow your mind. We have Alison, Sheila Stone, Kissy Kapri, Jennifer, Ariana, Ionie Luvcoxx and Bonita all visiting the doctor for a thorough medical checkup. Is there something wrong with my ass, they wonder? Do not worry ladies, the medicine will come right up your rectum in no time!


1.10 GB
Küchenhilfe Diana lässt sich die Sahne von den Titten schlecken. Der Koch fickt das kleine Ferkel wie ein Wahnsinniger. Malerin Nikki ist vom männlichen Aktmodell Ralf fasziniert. Ungeniert presst die Sau sich den steifen Riemen des Muskel-Latzes zwischen die fetten Titten und holt ihm einen runter. Fanny und Gabi brauchen's schon morgens hammerhart. Edith steht auf heiße Strips und Daisy und Biggi lassen sich sogar von Einbrechern anal ficken. . .


696 MB
Geschmeidig reitet Denise Sportlehrer Erwin das fett ab. Hemmungslos stülpt die sexsüchtige , blonde Chefsekretärin Karina Penner Paul ihr Mundstück über den versifften Pimmel und lässt sich die ungelegten Eier in den Mund spritzen. Diana, dicktittige Leiterin der Verwaltung im Mädchen Internat raubt mit einem angebundenen Dildo, den Mädchen die Unschuld. Kerstin und Lenka lassen sich im Nikolaus Kostüm von Knecht Ruprecht in den Arsch ficken.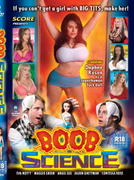 1.24 GB
It's the boob man's ultimate fantasy flick, a red-hot, hardcore, super-busty take on the classic movie Weird Science. Two super nerds can't get chicks, so they use technology to create one of their own. And then the fun begins. Daphne Rosen stars as the fuck doll with super powers who helps the boys score all the girls of their dreams. First, Daphne gives them some pointers by strap-on fucking Maggie Green in Maggie's first-ever girl-girl scene. Then the boys go from nerds to super-studs as they score newcomers Angel Gee, Eva Notty, Contessa Rose and Aileen Ghettman, all of whom are making their XXX DVD debuts. More than just a jack flick…it's our hottest, most hilarious feature film ever!