News

1.36 GB
These european sluts want it all, and they'll do anything to get it! Watch as they fuck and suck like never before; you're guaranteed to love it!

2.04 GB
Ohne Perversion, 4 Stunden der besten Momente!

1.36 GB
Im heißen Klinikum der perversen Abgründe bleibt keine Fotze trocken und kein Schwanz ungemolken.

1.31 GB
Endlich 18! Zu ihrem Geburtstag hat die huebsche Sabrina von ihren Eltern einen Urlaub in Suedfrankreich spendiert bekommen, in einer Villa von Freunden. Allerdings hatten diese dabei nicht bedacht, dass das Interesse einer gerade Volljaehrigen sich nicht darin erschoepft, im Pool herumzuplanschen oder in der Sonne Fangen zu spielen. Alles, was diese jungen Luder fangen, sind Kerle mit harten Staendern …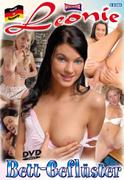 585 MB
Bei Leonie wird selbst eine Einkaufstour zum exzessiven Fickerlebniss. Im trödelladen ist der Schwanz des Inhabers das geilste Stück. Beim Betten-Kauf testet Leonie die Strapazierfähigkeit der Liegestätte und die des Verkäufers gleich mit. Im Abhollager erwischt sie das Personal beim Pausen-Fick. Immer auf der Suche nach neuen sexuellen Herausforderungen lädt Leonie die neuen Bekanntschaften zu sich nahc Hause ein. Mal sehen wer da so alles kommt…

696 MB
Leo ist auf der Suche nach ihrem abgeschleppten Auto und landet auf einem Schrottplatz. Ihr Mini ist zwar dort nicht zu finden, aber für den supergeilen Dreier hat sich die Suche schon gelohnt. Weiter geht´s zum Rechtsanwalt, denn der Wagen muß her. Doch auch in der Kanzlei ist viel Verkehr…