News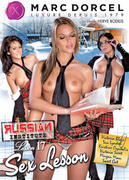 695 MB
Three college girls are having a good time with their fingers and dildos before going to bed. Another is whipped and double penetrated for getting caught smoking. What about this horny girl who invites her boyfriend to come in through her window so he can join her in the bed. A brunette masturbates while dreaming of getting fucked anally as she takes a bath. There are also the smarter ones. 615 MB
A young woman goes to a new night club where she is welcomed by a strange masked person. Very quickly she finds herself in the middle of a colorful crowd in a full-on orgy. Blindfolded girls, tied up, dolled up in sexy lingerie, juicy mouths, deep anal, double interracial penetration, the show spins in the way of our young libertine who dives into the party.


1.15 GB
Milf Files POV porn We all have that fantasy of fucking the hot mom next door. Milf Files POV DVD video When you see her getting out to her car in the morning you can`t help but wonder what kind of panties she`s got under that business skirt… Now is your chance to live the dream in the second edition of our MILF Files series! Join WOW as we pick up an all new set of hot MILFs and get right into the action with our spectacular POV angles!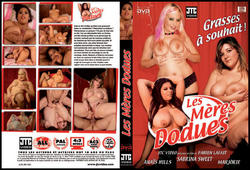 686 MB
Doit-on dire d'elles qu'elles sont grassouillettes ou rondelettes ? Rebondies ou dodues ? Plantureuses ou grosses ? Un peu de tout cela en fait. Car ces demoiselles bien en formes ont des atouts qu'elles ne se privent pas de montrer, sachant que les hommes préfèrent les femmes qui font envie plutôt que pitié. Et pour faire envie, ces jolies femmes bien potelées donnent bien la trique. Les courbes sont gracieuses alors que les loloches sont abondantes. Pour une fois, on pourra compter sur leurs bouées de sauvetage en cas de naufrage. Anaïs, Marjorie et Sabrina ont toutes en commun le fait d'être bien en chair et de ne pas faire dans la dentelle quand il s'agit de s'envoyer en l'air. Oubliez votre régime sans sel et tapez dans le gras doucle.


1.41 GB
Sarah Vickers est vraiment pas mal cochonne ! Comme elle a plus d'expérience dans le domaine du XXX, elle se sert du fait que des futures stars de la porno cherchent conseils auprès d'elle pour profiter de ces jeunes filles.
Caresses de chattes, frottage de seins, bouffage de noune, jouets sexuels, pénétrations anales … ces superbes filles découvriront bientôt les intentions perverses de Sarah Vickers.


696 MB
La sodomie, si elle n'existait pas, ces 3 salopes là seraient bien malheureuses. Leurs trous du cul sont ouverts et gobent toutes les bites quelque soit leur taille.


947 MB
Des filles aux formes genereuses et sculpturales copulent dans des tenues super sexy.
Elles executent tous les delirs des males insatiables


698 MB
Back by popular demand! What's better than a hot chick with big, beautiful tits? How about six of them banging five guys in a full-on XXX orgy? You'll be front row center for this ensemble sex spectacular featuring nice, juicy racks everywhere you look! The possibilities are endless when you've got every combination of sucking, humping and titty-fucking right there for the taking, so make sure you keep your eye on the action and get your fill of busty sluts in this big boob group grope!


1.36 GB
Oh, yes. Big bouncy boobs and clitty licking dykes — what more can a man ask for? Not much! So check out Kaly, Katarina, Christina Jolie, Jasmine, and more busty dykes as they suck on each other's huge titties and plow their faces into some juicy wet pussies. With all the sex and mayhem involved, you can be sure that these big juicy lesbians titties will be flopping all night long!


696 MB
Ces jolies beurettes aux formes généreuses se sont données rendez-vous au Hammam. C'est au bord du bassin, dans la chaleur humide, cachés par les vapeurs opaques, que se dressent des braquemarts vigoureux prêts à fouiller leurs orifices. A peine effarouchées, mais finalement ravies de l'opportunité qui s'offre à elles de se faire défoncer les orifices, elles tendent leurs croupes voluptueuses ou écartent en grand les cuisses, dévoilant leur petite chatte humide rasée de près. La plus dévergondée va jusqu'à offrir ses deux orifices à la fois à deux lascars hyper montés. C'est reconnaissantes de toutes ces bontés, qu'elles se saisiront des dards gluants pour les lécher jusqu'à la jouissance.