News

1.14 GB
Italian amateur fucking. Amateur film shot by ordinary people and without a condom. Ordinary people but loves sex in all its forms, as few do. Each hole is exploited, the search for pleasure stronger and more complete


2.05 GB
Five of the hottest girls experiencing some of the BIGGEST cocks. And the results are in… Three thumbs up.


1.3 GB
The dream of all women is a wedding in white. Verona's wish also comes true, but hardly the Bridal Shower has finished, she drop the veil and panties. It is celebrated and fucked until dawn. The friends and guests spread not only good advice but also plenty of sperm. In conclusion, lands a fist in Verona's ass – and make this day unforgettable


1.36 GB
Diese gemeine Rammelbande bringt die Löcher zum glühen ……..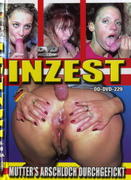 700 MB
Jeder fickt mit jedem. Die Familie hält zusammen.