News

241 MB
Some people say Bisexuals are hedonist, greedy bastards that want it all! But Carl Hubay Jr., John and Tinker seem to think otherwise and I can't say I disagree! Being bi means you get the best of both worlds…a little pussy with a little dick on the side and everybody is happy. By the end of this one you'll probably feel the same!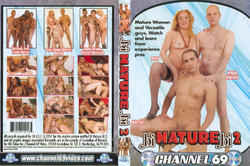 1.03 GB
These horny guys and girls are ready for whatever you throw at them! These girls need dick, and the men do too! Cocks in pussies' asses, mouths shooting cum everywhere! This is place where you can be boyfriends and girlfriends! Watch these trios expand their horizons and find out why bi sex is the best sex around!

920 MB
Blond moppet Axel Garret fantasizes about a very oral encounter with the lovely Porsche Lynn. They 69 and she deep throats him better than anything I've seen in a long time as he rams himself balls deep into her throat.