News

1 GB
The star of today's show is the tight cavern that many are afraid to enjoy but others adore. The elusive dark spot on a firm ass is a tasty treat that needs your attention. Who needs lube when there is a 'good' girl to play with you? Sticky facials and hungry mouths await you in this steamy flick!


1.26 GB
Those sexy Germans sure know how to fuck!! Here we have a hot foreign import that proves that when it comes to cock thumping and dick sucking, the Germans really are No. 1. So what are you waiting for? Cum take a load off and check this little foreign film out!! Enjoy!!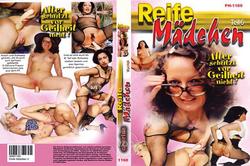 803 MB
Welcome to one of the busiest little whorehouses in all of Germany! With a delicious variety of the finest ladies in the land, you're sure to explode! Cum and watch cum swallowing gangbangs, juicy threesomes, spectacular blowjobs and a sexy midget get her ass reamed!!!