News

1988 MB
Performers: Kascha, Francois Papillon, Stephanie Rage, Randy Spears,
Lynn Lemay, Randy West, Ariel Knight, Robert Bullock


619 MB
Performers: Samantha Strong, Rachel Ashley, Nikki Knight, Raquel,
Laurel Canyon, Dan T. Mann, Jon Dough, Tom Byron, Rocko,Peter North,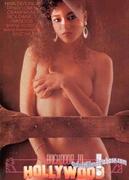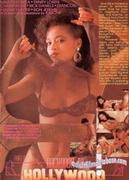 744 MB
The sixth installment of the long-running backside-fixated series offers up some of the most jigglingly delightful ladies of the late 80′s in some seriously sensual segments. Naturally boobulous babe Champagne kick starts the action with a rough-and-tumble outdoor romp with Rick Daniels that's sure to get a rise out of any audience. Next, exotic stunner Kascha takes on real-life beau Francois Papillion in an amazingly hardcore backdoor outing that's her first on-screen anal. Top-heavy tantalizer Trinity Loren makes the most of her carnal chance with Shane Hunter next, keeping things bubbling along with yet another sterling and sweaty workout that's sure to please fans of curvaceous hard-chargers like Trinity.

777 MB