News

720 MB
THEY`LL MAKE YOUR c*ck FEEL BETTER!Every man`s fantasy is a hot nurse with huge tits. These ladies really know how to cure what ails you!


999 MB
Der lange Arm des Gesetzes ist gnadenlos … In diesem schwedischen Frauengefaengnis werden die Insassen hart fuer ihre Suenden bestraft. Die geilsten Gefangenen kriegen hier die dicken Knueppel der strengsten Waerter zu spueren. Korrupte Aufseher und sadistische Haeftlinge machen ihnen zusaetzlich das Leben schwer. Staunen Sie ueber eine ebenso wilde wie versaute Essenschlacht, die klassische Duschszene, miese Waerter, sadistische Gefangene, eine teuflische Direktorin … und natuerlich: Verbotener Sex! Ja, hier kannst du wirklich alles erleben, was man von einem Frauenknast-Film erwartet – das ist Porno vom Feinsten!


763 MB
Den Alten im Dorf ist es gar nicht recht: Da kommt die neumodische Kirche mit einer gut aussehenden Pfarrerin und als der Kardinal zur (Fick-) Visite vorbeischaut, ist der Skandal groß: Statt zu beten wird das Halleluja geblasen bis das Zepter spritzt!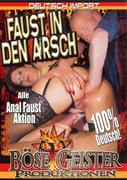 1.58 GB
Check out the latest from Bose Geister Produktionen, Faust In Den Arsch! Featuring the hottest women in fisting action from Germany!


1.68 GB
Among the directors of the World biggest porn industry, the Joe D'Amato is distinguished by one unique and unmistakeable style. The Fuhrer's Dolls, a sensual and exciting movie that is interpreted by Erika the beautiful, Explores the cruelty of Nazism, Particularly with young, unprotected girls who undergo all kind of humiliations at hands of the tyrannical leaders in charge.


700 MB
Hungry and Hopelessly Hot the Nun's let the evil have the power..

1.12 GB
Dans cet hôtel réservé aux gens fortunés, le personnel est totalement dévoué à sa clientèle. C'est ainsi que vous pourrez apprécier les compétences des femmes de chambre prêtes à tout pour arrondir leurs fins de mois. Le pouvoir et l'argent ouvrent tous les trous, surtout ceux des quatre belles salopes que vous allez découvrir dans ce film. Surtout n'oubliez pas : le client est roi "


1.16 GB
Dévouées et prêtes à tout, ces infirmières font davantage que soigner les blessés : elles assouvissent les désirs sexuels des soldats dans un film d'une intensité rare.


1.34 GB
Nach einem geilen One-Night-Stand wacht Julie, ein einfaches Mädchen das in einem Waisenhaus aufgewachsen ist, plötzlich in einem ungarischen Schloss auf, wo man ihr offenbart dass sie die lang gesuchte Prinzessin und Erbin dieses Anwesens ist. Verzweifelt versucht der Butler dem unanständigen Luder Benehmen beizubringen. Das versaute Biest jedoch nutzt schamlos ihre neue Macht dazu sämtliche Bedienstete, von der Zofe über den Gärtner bis hin zum Chauffeur, zu verführen. Schließlich findet sich Julie in einer hemmungslosen Abspritzorgie wieder…


1.15 GB
Der Alltag einer Nonne kann trist sein, ihre Träume dagegen sind feucht, heiss und geil: Versaute Priester predigen den besonderen Gehorsam, die Schwestern werden gefügig, öffnen die Kutten und anschließend ihre Beine. Stoß für Stoß kommen sie dem Himmelreich näher und explodieren dann in höchster Wolllust.