News

1.36 GB
What up peeps! Back up in ya again for volume two. Got more freaky girls with crazy booty for ya'll to jack to. Plus the return of Roxy Reynolds! Keep Watching — DeVoe


424 MB
Young, horny, shameless and wrecked: our teenies. Before their fucking sprees they get themselves fully sloshed, with bottles from the wet gash into the swigging chops, dickies thereto and studs, who fuck them up to the sky! And of course they need to suck off and swallow down every drop of cum.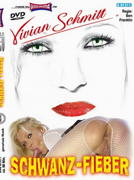 700 MB
Vivian ist in ihrem Element – drei Kerle liegen ihr zu Füßen und drei Schwänze stehen stramm, bereit, ihre Lustlöcher zu stopfen, ihre unbändige Lust zu befriedigen, bis sie von Orgasmen geschüttelt wird und in einer Sperma-Flut schier ertrinkt. Aber nicht nur Vivian, auch ihre Mitstreiterinnen leiden am Schwanz-Fieber und stehen kurz vor dem Orgasmus-Kollaps.

1.09 GB
Leonie hat eine neue Wohnung und Papa zahlt die Miete – besser könnte es nicht laufen. Auch für ihre Freundinnen, denn nun können sie ihrer Lust freien Lauf lassen. Schnell wird die Bude zur Lasterhöhle umfunktioniert und von lesbischen Schweinereien bis zum gnadenlosen Doppelfick lassen sich die heißen Gören nichts entgehen. Wenn das der Papa wüsste…


1.04 GB
Around 2007 the erotic discount company Withmann (Gorich Studio) owned the copyrights for all the old Canai stuff and start re-releasing the old material together with his companion Magerstaedt through their shops in NRW late in 2008, but also distributes them the whole of Germany.


574 MB
Hardcore XXX fetish action! The beginning of the hottest kinkiest fetish sex series ever made! Leather … latex … dildos … big tits … girl-on-girl … hot facials. Kinky Couple Sex Games promises to deliver the ultimate thrills in hardcore fetish action.


775 MB
Starring: Babette Blue  Director: Dino
Check out the latest from DBM, Babette Blue! Featuring the hottest action from Germany!