News

701 MB
Tout le monde vient au Lupanar. Un catcheur en fin de course, une femme pour assouvir les fantasmes de son mari pervers, une mére compréhensive, des nymphos pas jalouses… Les corps se croisent, s'entremêlent, s'entrechoquent… dans un film 100% hard sexe.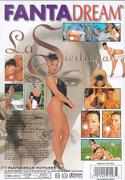 699 MB
FantaDream does it once again ? this time brining you some of the loveliest ladies ever found in Europe. These beauties share more than their bodies in this western love feast.


692 MB
FM Video presents I Miei Caldo Umori, a tale of a mistress who runs a vacation getaway for those seeking to have all their sexual dreams and desires fulfilled! A place where every man and woman gets the satisfaction they've been wanting. All ending in one amazing orgy scene! Don't miss out!

788 MB
Italian amateur fucking.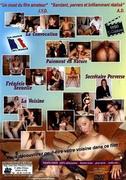 692 MB
Starring: Angie Duval – Patricia Morvan – Sasa – Aurore Gallet – Fabienne Val.


1.36 GB
Geiler Sex an freier Natur. Lieben Sie es im Freien? Am Strand, im Wald, auf der Parkbank … oder einfach schnell mal hinter'm Haus ein ordentlicher Freiluftfick. Tja, frische Luft tut wirklich gut!!!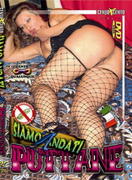 733 MB
Uomini comuni che ci raccontano le loro avventure con le puttane.