News

796 MB
Reife Frauen Ganz Privat Reifen Frauen darf man immer in die Bluse schauen! Auch unter den Rock, denn meistens sind sie geil und warten nur auf ein stichfestes Angebot zum Poppen. Wie schön wenn morgens der Postbote mit seinem prallen Sack kommt um ins Posthorn blasen zu lassen. Dann werden nicht die Briefmarken angeleckt, sondern sein dicker Stempel. Ab gehts in die Küche und die wilde Rammelei kann beginnen. Dafür muß dann meist der Küchentisch herhalten, damit mal wieder ein saftiges Stück Fleisch auf den Tisch kommt.

850 MB
These big women may not be as appealing to everyone, but boy are they hot. They will work twice as hard to please you, and will stop at nothing before they`ve had a taste of your cum.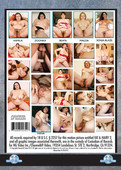 1.6 GB
6 scenes over 2hrs 30 mins of pump round babes with a sexy full patch of pussy hair. Watch them comb through their fur burgers and open up their pussys wide for a good hard fucking!


700 MB
Just because you get old, or are ugly, does not mean that you don't have a sex drive and want to fuck! This video is a testament to both. Watch as some wrinkly, old, fugly people prove they still like to fuck, suck dick, get their pussy eaten, and participate in orgies! Throw in a little infantilism sex, and you pretty much have this movie!


1.19 GB
These are the fattest babes you've ever seen suck and fuck on film!! They are large and in charge and are as big as a barge!! Cum see them gobble up cock like it's a buffet dinner! Big girls need love too and in this video you will understand how capable they are!!

1.36 GB
Welcome to our second installment of our brandnew series Jurassic Porn,where old men and women have to deal with their limitation through age, but still are hot and horny!

1.50 GB
Black and white women in their 50s have one thing in common – they got nothing to lose in terms of reputation and even the most modest of them turn into horny sex-crazed sluts once they smell cock. Aged flesh needs some hard black meat to stay in good shape and these old ladies never miss a chance to get down and dirty with some bigcocked ebony thug. Welcome 7 new ripe pussies in part 2 of 50 Plus N Humming series showcasing some sick blowjob skills and getting nailed by firm black cocks like back in their 20s.

700 MB
Comes with a wow! In every box! Watch them strip! Then get fucked! Big beautiful women hungry for cock!

355 MB
Cassandra: This job just keeps getting better – fuck, how can I call this a job? Fucking horny ladies for a living, it's a fucking dream come true for me.
First up was Cassandra. She was a blowjob queen. She could suck for Britain, I almost blew my load in her mouth.
Great fuck too.
Lala: I first saw Lala on the Internet. She is a pornstar and has starred quite a few films. I was well chuffed when she agreed to come to Derby and make a video with me.
I loved fucking Lala. I would love to do another shoot with her, just so I can fuck her again.
Bernie: This was my second video with BBW Bernie, we both had a great fuck the first time that we wanted to do another one together. She came to Derby and we went to the local woods and fucked…

667 MB
Triple Ezy is a pretty woman with a big libido. Triple Ezy weighs 335 pounds, and her measurements are 44EEE-40-72! The lady wants to fuck, and that she does! She is not shy and takes every piece of dick thrown her way. Doggy style, fucking, 69, blowjobs, pussy eating and a big, fat, megalicious cum shot! 1 1/2 hours of fat, wet ass! Hot and nasty flick!