News

699 MB
This costly feature film stars Zara Whites as a pornstar called Divina who tries to shake off her ties to the flesh trade and become a pop singer. But Divina's husband sabotages her career at every turn because he doesn't like the idea of her quitting a lucrative dayjob…
In DIVINA, director Mario Salieri emphasizes plot over pounding: the six (anal-heavy) sex scenes clearly take second stage to the many musical interludes. It's obvious that director Salieri spent a fortune on this movie, a fact mirrored by the sumptuous extras menu that includes several of Zara Whites' songs, 'Behind the Scenes' footage and various interviews.


1 GB
Le petit personnel a la dent très dure. Et si les femmes de chambres avaient raison ? Et si leurs riches employeurs étaient les plus infidèles qui soient, adeptes de partouzes, ou encore s'ils tenaient les rênes d'une cruelle mafia, obligeant les victimes de leur chantage à se soumettre à leurs désirs… Qu'importe ! Bianca, la bonne, va se venger et inverser la règle du jeu.


1.02 GB
Was macht man, wenn einem unerwartet ein grosses Haus vererbt wird? Diese geilen Brueder haben da sofort eine Idee. Das Anwesen bietet reichlich Platz, und so wird daraus noch waehrend der Renovierung kurzerhand ein wahres Freudenhaus. In allen Raeumen wird geblasen und gerammelt, was die dicken Hammer hergeben und die nimmersatten Doeschen fassen koennen. Auch die tschechischen Gastarbeiter gehen nicht leer aus – sie pimpern froehlich mit …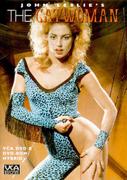 869 MB
Everyone has a hidden wild side, and director John Leslie was determined to explore this phenomenon in The Catwoman, starring Kathleen Gentry as the feline fantasy come to life. Watch the story unfold as Kathleen plays out the role of a wild, wanton creature, having unbridled passionate encounters with men and women. This classic film will have you searching for your own hidden wild side!

338 MB
Directed by: Michel Lemoine as John Armando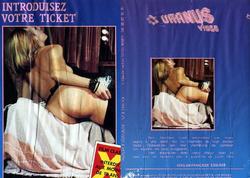 279 MB
Starring: Claude Janna, Maria Catalao, Valerie Martin's, Philippe Baron, Richard Lemieuvre, Benoit Archenoul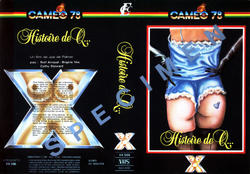 285 MB
A female reminisces while travelling in a limo (we hear her voice, but don't see her). This links lots of archive footage from Réseau particulier and Mélodie pour manuella and perhaps another film.