News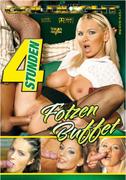 2.04 GB
Es ist angerichtet, ein Fotzenbuffet der Extra-Klasse.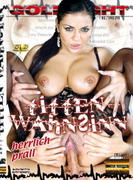 700 MB
Pralle, dicke Titten, große, feuchte Fotzen – der Ficktraum jedes Schwanzes! Hier geht die Post ab: Hart, brutal und total versaut!

700 MB
Die Abfrackprämie sorgt bei den Luders für geile Sexumsätze. Diesmal werden die süssesten Fotzen einfach verschrottet, will heissen, dass es derbe zur Sache geht…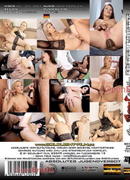 1.36 GB
Sins Factory and Goldlight rises the temperature! Violetta Scott, the young Italian fury meets for the first time Big Willy, two forces of the nature in a great scene! The Devil In Me" features also young European starlets, Bibi Noel: student under exam by Mike Angelo and Steve Holmes; April Sun: sexy housekeeper at Christoph Clark's service and Lindsey Olsen who gets analized by her private doctor Big Willy. Interracial, Anal and DP action for this great vignette release "The Devil In ME". Enjoy!


700 MB
Der Schmerz der Leidenschaft geht weiter. Roberto ist aus seiner Firma gemobbt worden und sinnt auf geile Rache. Nach der brutalen Entführung der Ehefrau seines Konkurrenten wird diese erst einmal richtig durchgefickt – jetzt hat der Triebtäter mehrere Frauen in seiner perversen Gewalt, doch die Polizei ist ihm auf den Spuren…..

1.86 GB
Wir lernen in dem Dreiteiler den grenzenlos dekadenten Clan der Familie Flemming kennen. Holly die jüngste Tochter, entmachtet ihren Vater, der Geschäftsführer des Flemming Konzerns ist, indem sie ihn verführt und sexuell hörig macht und auch den Rest der Familie in Abgründen der Perversion zu verstricken.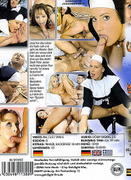 1.66 GB
Jessi hat das Leben als Nutte satt und geht ins Kloster. Dort stellt sie verwundert fest, dass sich dort alles um Sex dreht . Doch Pater Joster treibt den geilen Nonnen die unreinen Gedanken" auf seine Art aus. . .


701 MB
Die Muttis aus der Nachbarschaft mussen nicht mehr einsam vor sich hin schuften, denn Gold Light sorgt dafur, dass sie geile Gesellscha….

746 MB
Alles was steht, tut gut: Kreuze, Kerzen, der Kirchenturm und Priesterschw?nze – die gilt es zu bearbeiten ! Es wird gefickt, bis die Glocken l?uten, bis der heilige Saft in die geilen Fotzen und M?nder spritzt. Die verdorbenen Nonnen lernen jedem Gl?ubigen das F?rchten…