News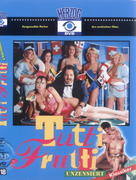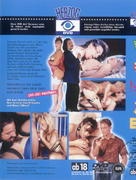 718 MB
Die Kultsendung aus den 80ern. Endlich nun die unzensierte Fassung. Hier werden die außergewöhnlichsten Sexwünsche der Kandidaten und Zuschauer erfüllt. Natürlich sorgen die Sexy Girls nicht nur im Studio für eine richtig heiße Stimmung und man erfährt endlich, "wer wen" hinter den Kulissen fickt.


460 MB
The lovelife from Michel and his wife has become pretty boring, and so everyone goes for his own way. But as the lovepairs meet in the shared summer residence, the chaos is just perfect, and everyone plays a little game with each other…

321 MB
Die Probanden können sich nicht mehr zurückhalten und wollen nur noch ficken. Selbst Herr Ministerialrat kann nach einer ausgiebigen Kostprobe nicht mehr ruhig auf seinem Stuhl sitzen. Und so kommt es, wie es kommen muss. Ein paar Ganoven versuchen die Tochter des Professors zu entführen. Doch leider krallen Sie sich das falsche Mädchen. Staunen werden Sie, wenn Sie erfahren, wer wirklich hinter den Entführern steckt.