News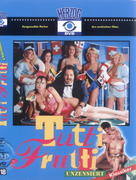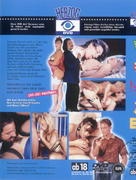 718 MB
Die Kultsendung aus den 80ern. Endlich nun die unzensierte Fassung. Hier werden die außergewöhnlichsten Sexwünsche der Kandidaten und Zuschauer erfüllt. Natürlich sorgen die Sexy Girls nicht nur im Studio für eine richtig heiße Stimmung und man erfährt endlich, "wer wen" hinter den Kulissen fickt.


460 MB
The lovelife from Michel and his wife has become pretty boring, and so everyone goes for his own way. But as the lovepairs meet in the shared summer residence, the chaos is just perfect, and everyone plays a little game with each other…

321 MB
Die Probanden können sich nicht mehr zurückhalten und wollen nur noch ficken. Selbst Herr Ministerialrat kann nach einer ausgiebigen Kostprobe nicht mehr ruhig auf seinem Stuhl sitzen. Und so kommt es, wie es kommen muss. Ein paar Ganoven versuchen die Tochter des Professors zu entführen. Doch leider krallen Sie sich das falsche Mädchen. Staunen werden Sie, wenn Sie erfahren, wer wirklich hinter den Entführern steckt.

894 MB
Den wachsamen Polizisten dieser Spezialeinheit entgeht nichts und deshalb heißt es: "Hart aber gerecht durchgreifen". Im dazugehörigen Zuchthaus werden die Frauen wirklich zur Zucht und Ordnung angehalten. Dafür sorgt das überaus geile Wachpersonal. Selbst die Direktorin weiß wo bei Ihren Mitarbeitern der Richterhammer hängt und macht regen Gebrauch davon. Selbst wenn den Sträflingen mal die Fotze juckt ist das Personal von oberster Stelle aus angehalten die Situation zu entspannen. Doch manchmal sind auch die Wärter viel zu geil und vergessen ihre Vorschriften. Die supergeile Strafvollzugsanstalt von der jede Verbrecherin träumt und bei der jeder Polizist mal gerne Wache "schieben" würde.


655 MB
A group of tourists go into the desert and their truck breaks down. Some go off for help leaving Victoria (Michelle Davy) reading a book and day dreaming about wandering into the desert and being rescued by a sheikh who takes her to his palace in an oasis where she has sex with Princess Laeda.


625 MB
Eigentlich ist Familie Frisch eine ganz normale Familie oder etwa nicht? Töchterchen Gabi kommt immer zu spät zum Unterricht, weil sie die ganze Zeit nur an Sex denkt und das natürlich auch auslebt. doch in der Schule bleibt auch kein Schlitz trocken. Der Lehrer fickt die Direktorin und dafür muss er natürlich später auch bei den interressierten Schülerinnen herhalten. Auch Gabis Vater, Karl, verbringt seine Zeit nicht nur mit Schachspielen. Gertrude, Gabis Mutter, kann es nicht mal fünf Minuten ohne Schwanz aushalten und verführt spontan den Koch in einem Restaurant. Also ist hier alles ganz normal.