News

1.24 GB
100% incesto. Cosa stai sognando figlio mio? Vedo che hai il cazzo turgido… Sicuramente stai facendo un sogno erotico, adesso mamma tua ti sveglia e ti fa un bel bocchino, proprio come piace a te, cocco di mamma!
Produzione italiana. Questo film è offerto da Distretto Italia -IN ESCLUSIVA- per 69stream ed i siti collegati al network.

632 MB
Ancora una sconvolgente storia dove le famiglie sono al centro di situazioni in cui troppo amore diventa incesto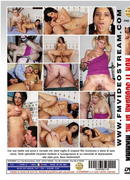 1.40 GB
Con una madre cosi porca è normale che viene voglia di scopare! Film incestuoso e pieno di sano sesso.


1.1 GB
Un viaggio all'interno delle depravazioni piu' oscure di una famiglia normale italiana

764 MB
Cathy Ménart plays Hélène, the chemist of the village, and the priest's sister. Elisabeth Buré is Olga, a nun who lives with the priest. The priest is a funny fellow who seems to enjoy talking about sin and about wine being Christ's blood. At the hotel, the wine merchant gets acquainted with Ginette, a black maid, and asks her about the nice lady he's met. His description fitting the maid perfectly, she offers her slender body for his wristwatch. It's a deal! André's wife, who is a friend of hers, invites Ginette to her place and in the meantime, takes care of herself…


933 MB
Baseado num relato escrito e vivido por Telma de Brasília. Com Diana Lins (capa), Caroline Vitória, Yasmin Vianna, Dino Miranda e Russinho – Direção de Richard de Castro.