News

700 MB
Most of the time therefore, porn spinoffs or parodies fail to measure up to their mainstream counterparts. There are exceptions though. Henri Pachard's magnificent "Between Lovers" is an example of one that worked, indeed worked so well as to actually surpass the mainstream original.


750 MB
Travel back in history to the American Revolution, where the British are coming (in more ways than one); to the civil war, as a Yankee soldier finds himself a little "Southern Comfort" and to the swinging fifties, where a fast-talking greaser has a sure-fire plan to get his girl to go all the way.


827 MB
She's cute, she's cuddly, and given the nick-name 'Super Vixen' Erica Boyer is one of America's favorite sexual fireballs. Born in the deep South to extremely strict parents, sex was strictly forbidden. In this steaming hot video you'll witness the sexual outburst of the buxom Boyer taking on a bevy of dudes and dudettes in her never-ending search for sexual abandon.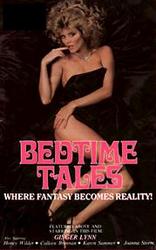 680 MB
Sex through the ages is the theme of this white-hot romp from 1985. Some of the era's sexiest strumpets strut their stuff as they illustrate the ins and outs of sexual expression over the last 100 years or so.