News

703 MB
10 Jare nach Schneewittchens Hochzeit erwacht die schwanzgeile Hexe durch einenSchlangenbiss aus dem Tiefschlaf. Der Zauberspiegel verrät, dass unsere Prinzessin ihre Unschuld längst verlor. Der Prinz ist begeistert, dass sich sein schüchternes Wittchen heute in den Arsch ficken lässt. Dieses Glück bringt die Hexe zur Weißglut. Mit einem Zaubertrank verwandelt sich die Alte in eine dicktittige, blonde Traumfrau. Die Prinzenjagd beginnt. Mit List und Tücke gehts los. Die sieben Zwerge reden da aber noch ein Wort mit. Ein spannendes Finale dieses erotischen Meisterwerks.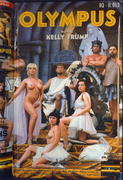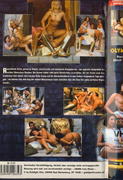 1.22 GB
The Greek Gods are notorious for there sexual appetite and free-love attitude. When a present-day couple stumble on a statue of Venus, they say magic words they once heard… then, the Gods showed them what Olympus was really about!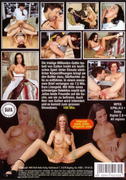 687 MB
Hardcore sex from Germany at it's best. Watch as these horny cock craving women get a hardcore pounding!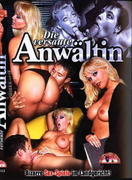 1.06 GB
Bizarre Sex-SpieIe im Landgericht! Anwältin Karin Schwätzer, blond, volIbusig und äußerlich unnahbar, steigt nicht nur bei jeder GeIegenheit noch mit ihrem geschiedenen Ehemann ins Bett, sondern fickt nebenbei auch mit dem VerIobten ihrer eigenen Schwester. Für `ne heisse Nummer verschafft Staats-AnwaIt PingeI der dicktittigen, russischen Asylbewerberin lrina einen neuen Paß. Auch die wegen Trunkenheit am Steuer inhaftierte Eva MüIIer braucht sich nach erfoIgreicher, mündlicher Schwanz-Massage keine Sorgen mehr machen. Karins betrogene Schwester PauIa, ein kIeines, geiles Luder wartet nur darauf, es ihrer Schwester heimzuzahlen.


698 MB
In ihrem Domizil am Mittelmeer handelt die vornehme Madame P. mit hübschen Mädchen. Reiche Geschäftsleute aus aller Welt kaufen sich hier willige Dienerinnen der Lust. Theo, der hauseigene Neger reitet den Nachschub ein. Während die Mädchen in dunklen Kellern gefangengehalten werden, vögeln sich die Herrschaften auf Luxus-Yachten die Seele aus dem Leib. Doch Interpol ist ihnen auf den Fersen. Kelly Trump als Sklavenhändlerin und ein dramatisches Finale werden euch begeistern.


1.59 GB
This horny womens are submissive and they must fuck everey day. They get fucked very hard in their pussys and asses. Just look and enjoy!


717 MB
Starring: Kelly Trump, Olivia Del Rio, Simona Valli, Backey Jakic, Hakan Serbes, Jessica Gabriel, Laura Lee, Ursula Cavalcanti, Roberto Malone, Silvio Evangelista, Steve Amber, Eros Cristaldi, Boris Bianco


734 MB
Sie sind die Göttinnen des grenzenlosen Sex – sie führen Dich in das Universum der Lust, ihre Namen sind die Offenbarung der masslosen Geilheit: