News

1.3 GB
The dream of all women is a wedding in white. Verona's wish also comes true, but hardly the Bridal Shower has finished, she drop the veil and panties. It is celebrated and fucked until dawn. The friends and guests spread not only good advice but also plenty of sperm. In conclusion, lands a fist in Verona's ass – and make this day unforgettable


700 MB
Check out the latest from Magmafilm, Abgezockt And Flachgelegt! Featuring the hottest women in action from Germany!

1.39 GB
Was gibt es geileres als zwei frauen die sich gegenseitig schlecken, und fisten. Viele orgasmen.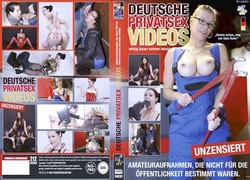 819 MB
Deutsche Privatsex Videos: Amateuraufnahmen, Die Nicht Fur Die Offentlichkeit Bestimmt Waren (translated: Amateur footage , which were not meant for the public) is what you've come to expect from German porn. Hot natural women with big thighs and big tits; big uncut cocks; and lots of fetishes! We explore an underground mine with two young frauleins and their tour guides, who just can't keep their hands off each other, leading to lots of hot underground fucking! Also, plenty of pantyhose to go around! Just be sure not to step on the "David-Lynchian-Ski-Mask-Man", a character that hides on various floors underground hoping to be peed on, like a watersports Sarlaac pit!


998 MB
Giving your daughter a job will be the best thing in your life!